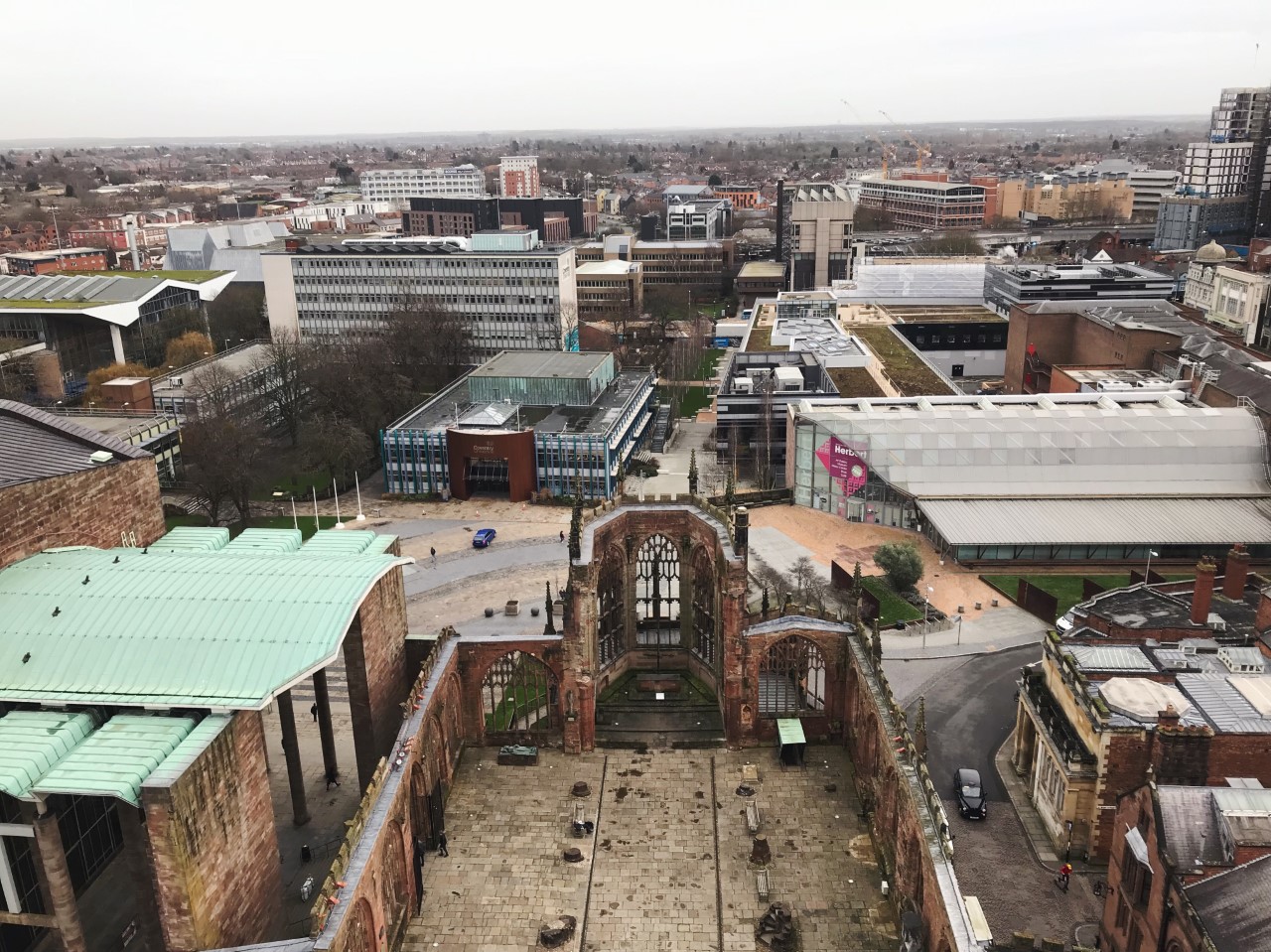 "Volunteers from churches in Coventry have risen magnificently to the challenges presented by COVID-19 and the resulting lock down. Their love for neighbours has touched every corner of the city."
(The Revd Greg Smith - Coventry Coordinator)
What's happening?
Updated on 6th July 2020:
Many churches across the city are working extremely hard to ensure emergency food, via food hubs and food banks, is supplied to the poorest and most vulnerable in our communities. Most communities now have access to a food hub or food bank, or very soon will have. All churches in Coventry should be in touch with their local ward coordinators to offer whatever assistance they are able.
On Wednesday 29th April, St. Laurence's Church in Longford opened their 'Hope Hub' which will serve local communities. The Hope Hub is providing emergency food parcels, emotional support, and a safe place. Read the full story here.
One example of a project that is working to help address the needs of self-isolating young people is the Places of Peace (POP) project. The Diocese has partnered with youth work providers YMCA Heart of England to put on weekly virtual youth club sessions, open to any young person in Coventry. Although the provision has been set up by faith-based organisations, there is no religious content to POP Online. More details about the activities on offer and how to sign up can be found in our news story.
Mental and emotional health issues exacerbated by the lockdown are causing increasing concern. The Diocese of Coventry and partners are pleased to launch the 'Coventry Churches Wellbeing Info Line', a telephone support system for community members. The purpose of the Info Line is to signpost people who are struggling with their emotional health to the most appropriate services for their needs. For more information, read our news story. Further resources can be found on our 'Well-being' page.
The Tile Hill Community Partnership, a forum consisting of representatives from local churches, are launching 'Tile Hill Life', a pilot project to deliver laptops to schools, isolated families and other vulnerable individuals in West Coventry. The project aims to give access to the educational curriculum to the most deprived children and a lifetime to others who have most especially struggled during the Covid lockdown. Please contact the Revd Greg Smith for more information (see contact details below).
How do I get involved?
If you would like to volunteer to help others, in your local neighbourhood or across the city, do consider volunteering for a church-run project, including:
Good Neighbours Coventry -
For more information, visit the website of HOPE Coventry.
To sign up, complete the volunteering form.
5 Doors Down -
To volunteer with a Food Bank, visit the website of Coventry Foodbank.
Where can I get help?
If you or a neighbour/friend/family member is in need of support (e.g. delivery of food), please explore Coventry City Council's interactive map to see and contact the community groups offering services suitable to you in your area.
For other forms of support, please visit our 'Well-being' page.
Who do I contact?
If you have any questions, please contact the Coventry Coordinator, the Revd Greg Smith, at gregsmith31760@tiscali.co.uk