Living Generously is our theme for Lent this year. We are exploring how we can respond to Christ's generous act of love on the cross by living generous lives ourselves. Bishop Christopher writes -
'Christian Generosity is rooted in the generosity of God made abundantly available to us in Jesus Christ, whose way is the truth that leads to fullness of life. For you know the generous act of our Lord Jesus Christ, that though he was rich, yet for your sakes he became poor, so that by his poverty you might become rich. (2 Corinthians 8.9).'
This is part of Bishop Christopher's foreword to the booklet Living Generously: Seven reflections on Mary anointing Jesus' feet by Jonathan Farnhill which forms the basis of our Lent reflections and resources.
The entire resource centres around John 12:3
'Mary took a pound of costly perfume made of pure nard, anointed Jesus' feet, and wiped them with her hair' (NRSV)
It views this moment as a moment of generosity and leads us into seeing seven different types of generosity displayed in this one act. And from that, it helps us to see ourselves today and the generosity we give and receive in a new way.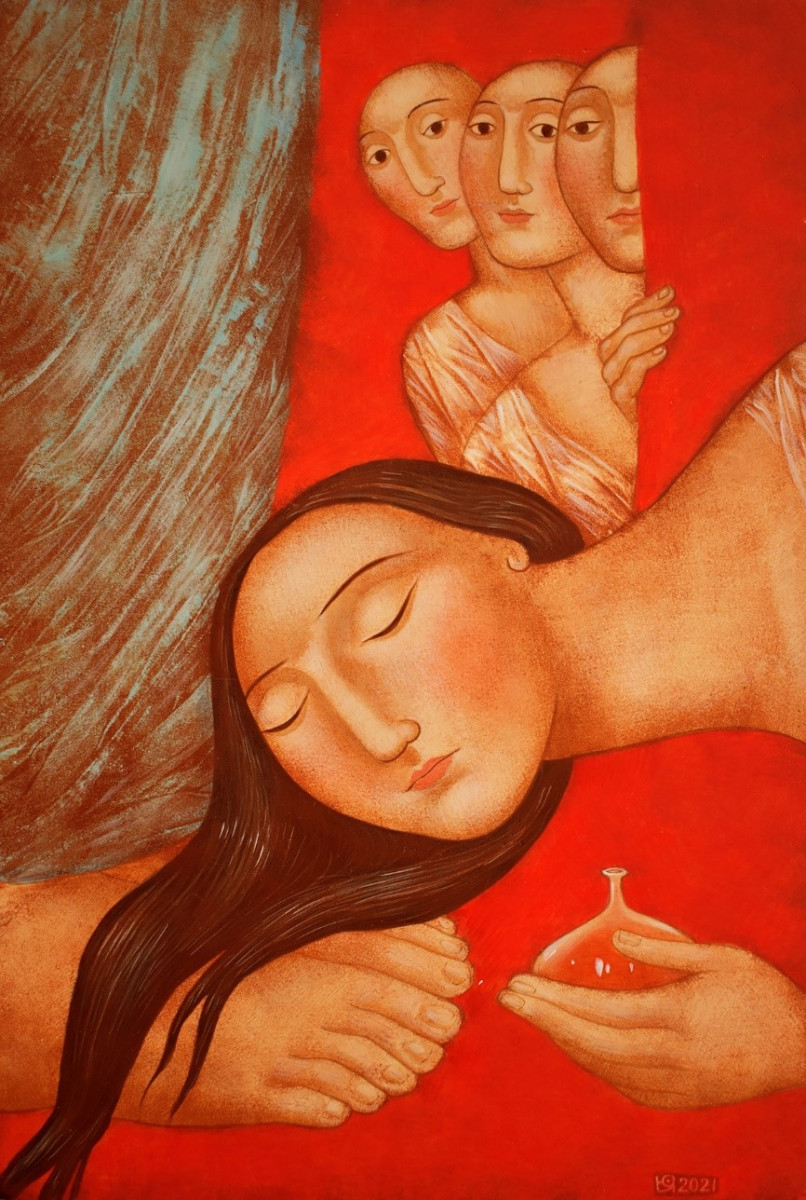 About the resources:
We know that some churches find a ready-to-go resource helpful and others want something that sparks their imagination to adapt to what they want. So we have tried to balance the two. All of the resources can be picked up and just used or adapted individually and/or blended together. There are various resources available within Living Generously:
Living Generously Booklet: 7 reflections, one for each type of generosity. These can be really helpful for personal reflection but can also be great to include alongside or within a gathered activity.
Five week study guide: The five sessions encourage us and challenge us to notice generosity in ourselves and others and to challenge us on areas we could be more generous. Each session follows the pattern of:

Receive – Read and discuss what it means and how it applies to you.
Respond – Ideas to respond simply and creatively within the session.
Reflect – To help us think about how the session will be reflected in our week.

Adaptable resource: This includes short explanations, examples and questions for each type of generosity. This can be adapted for use at home, with a small group, as a prayer day etc. It has been written so that it is accessible for children and young people so could be used as an intergenerational form of worship or specifically in schools or children's church.
Prayer and liturgy – A collection of prayers and liturgy that could be incorporated into services, a lent group or at home. You could use these alongside the main resources or to thread the idea of generosity through what you are doing.
You can access all of these resources through the Equip hub.
Further support:
If you like the look of these resources and want to talk through an idea that you have or would like some help to think through what might work in your context, do get in touch for a chat. Email servingchrist@coventry.anglican.org and Anna or Jen will be in touch.
Generous thanks
The painting is 'The Anointing of Christ' by Julia Stankova. Used with gernous permission of the artist.