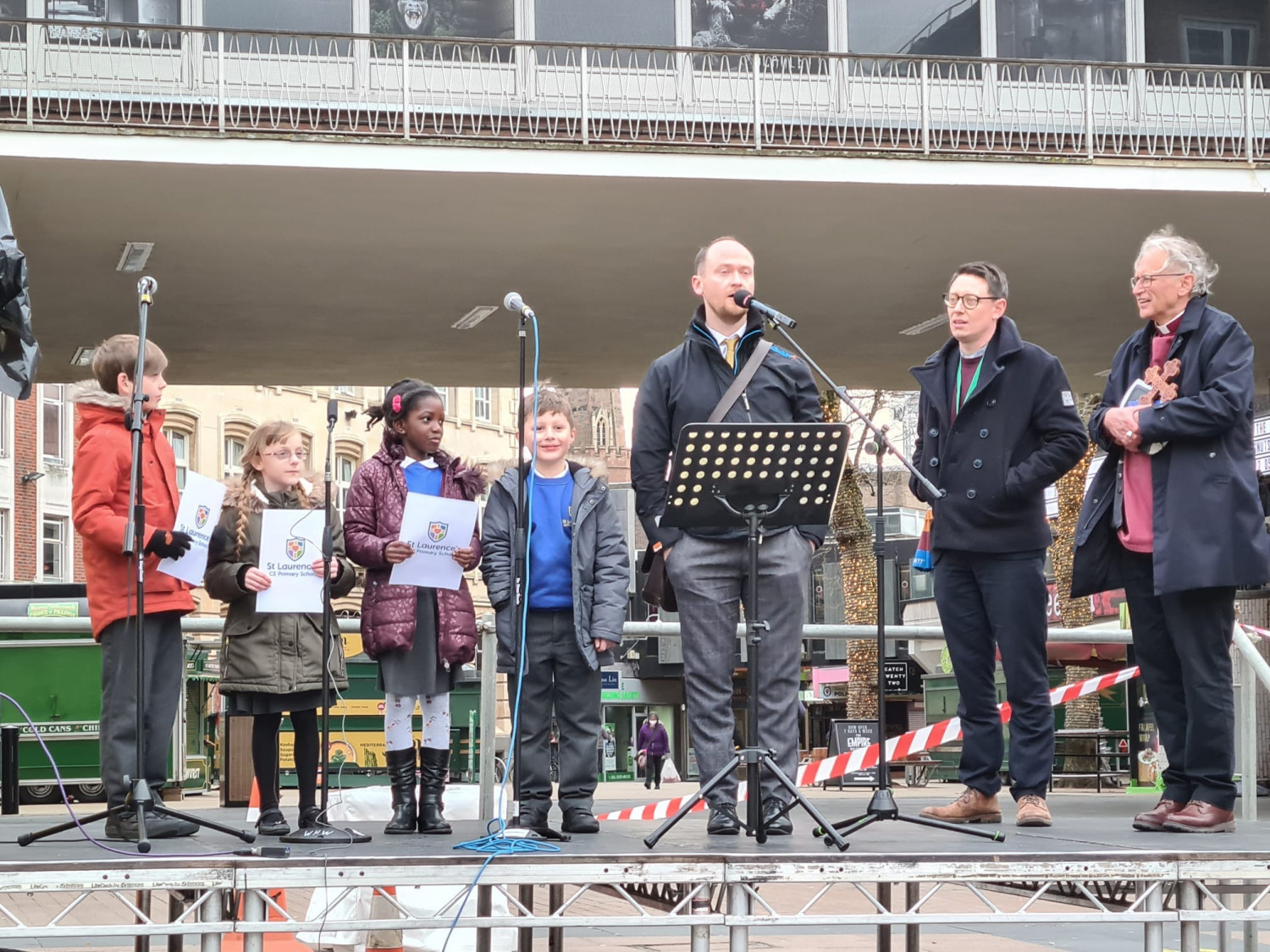 Bishop Christopher is joined by the Revd Gareth Irvine, Vicar of St Laurence's Church, Ian Meikle, Deputy Head of St Laurence's CofE School, and children from St Laurence's.
At the end of March, Bishop Christopher called on the people of Coventry and Warwickshire to gather in prayer for peace in Ukraine, on Wednesday April 6th at 6.30pm. The Bishop led a prayer gathering at Broadgate in Coventry, whilst other gatherings were held across the diocese.
The prayer gatheirng at Broadgate attracted quite a crowd of passers-by as children from St Laurence's CofE Primary School read their own prayers and local musicians, including songwriter and broadcaster, Sandra Godley, performed.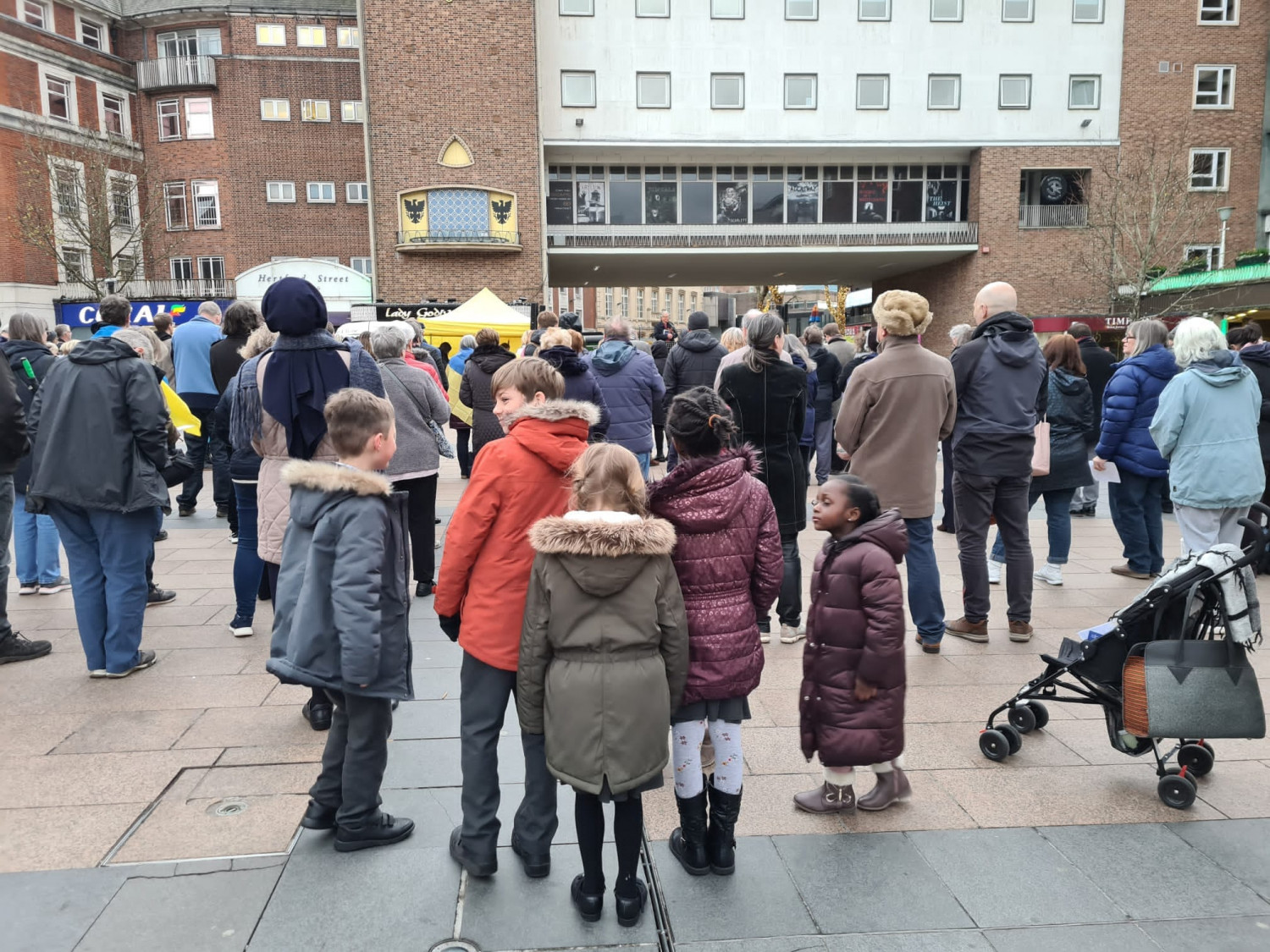 The crowd in Broadgate, Coventry.
Over in Stratford-Upon-Avon, about 60 people gathered on the Bancroft Gardens adjacent to the RSC in to pray, at the same time as the call to prayer was taking place in Coventry. The vigil was led by the vicar of Stratford, the Rev. Patrick Taylor, and included the Coventry Litany of Reconciliation, led by Archdeacon Barry Dugmore.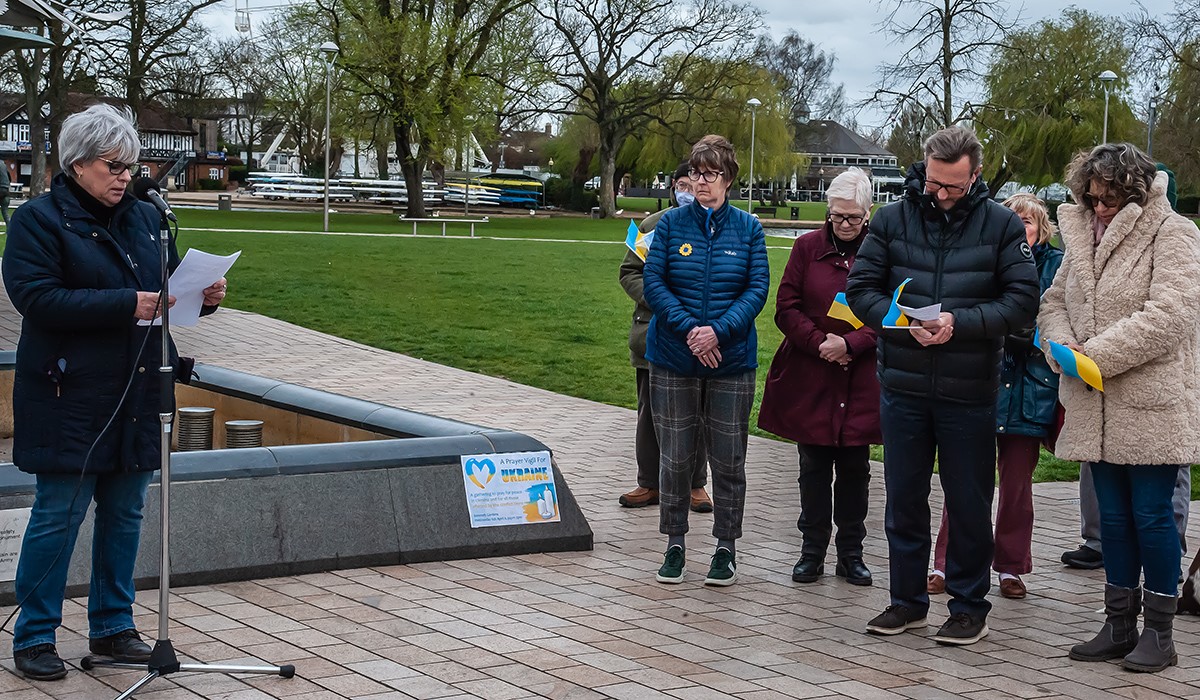 Prayers in Stratford-Upon-Avon.
St Paul's Church in Leamington Spa also gathered to pray. Curate, the Revd Andy Ruffhead said:
"It was a privilege to gather to pray for Ukraine on Wednesday evening, at the same time as churches across the diocese. We prayed publicly in the St Paul's church garden, around a cross which has been mown in the grass. It felt very appropriate to gather around the Cross as we approach Holy Week, standing with the people of Ukraine and crying out to the Lord for peace. We joined with Ukrainian Christians in praying Psalm 31, as well as praying for civilians, soldiers and leaders caught up in the war. We finished with the Coventry Litany of Reconciliation, recognising the need for and power of forgiveness as shown to us by Jesus on the Cross."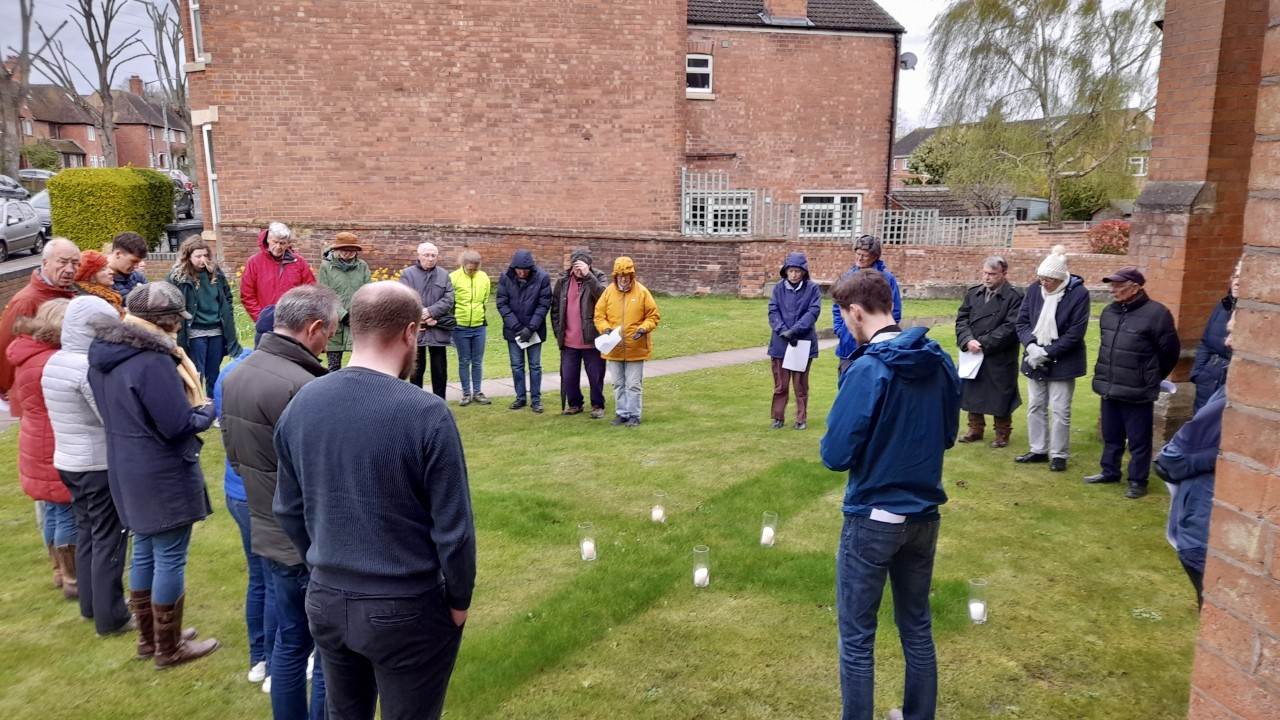 Prayers in the St Paul's Church garden.
Thank you to everyone who joined in with Bishop Christopher's call to prayer. Please continue to pray for peace in Ukraine.