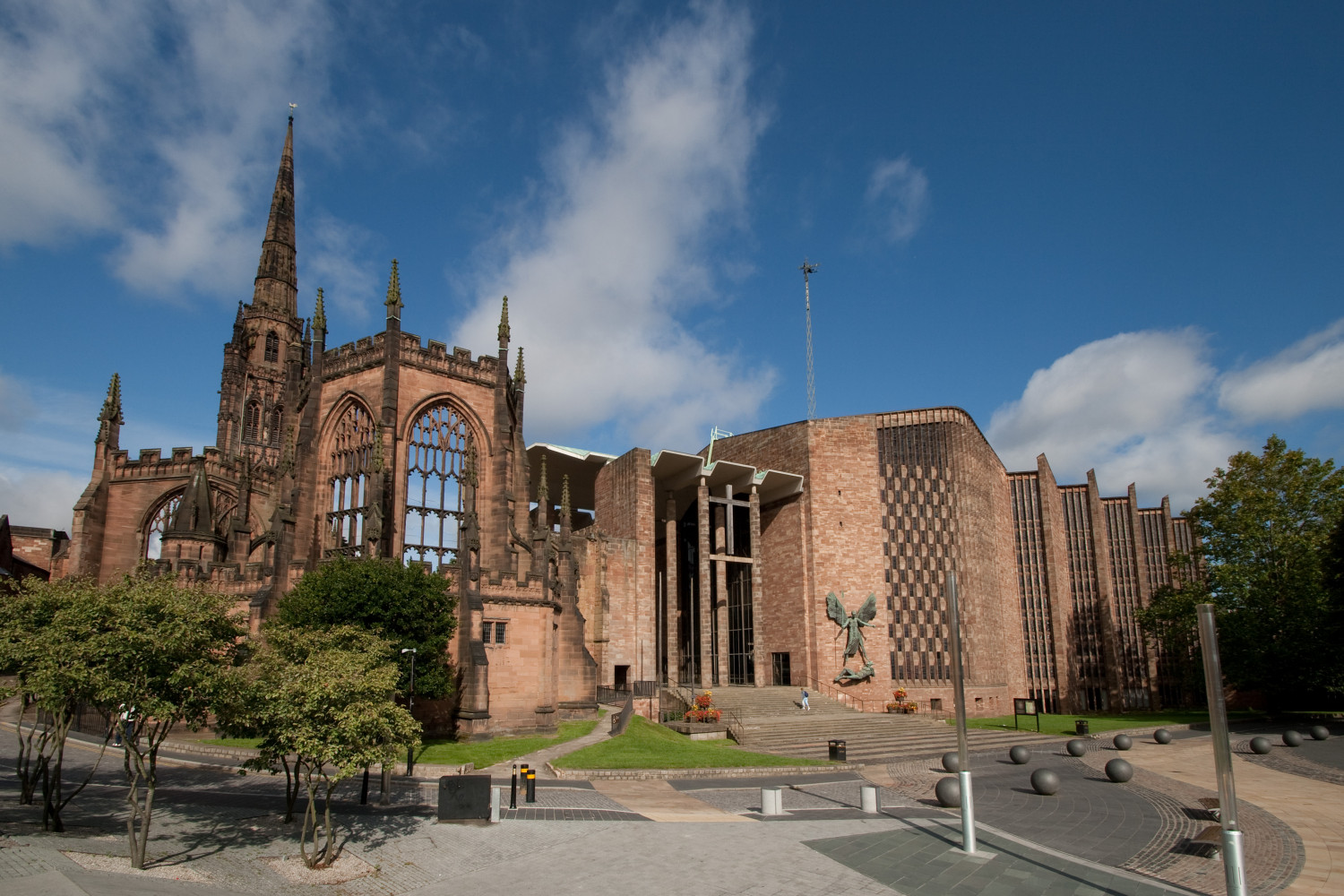 Eleven new Honorary Canons have been appointed at Coventry Cathedral.
Honorary Canons play their part in the life of the Cathedral by:
Participating in meetings of the College of Canons for the purpose of stakeholder engagement
Providing expert advice in relation to projects, and participation in the life of the Cathedral
Being ambassadors for the Cathedral locally, regionally or more widely
Helping to connect the wider diocese with the life and character of the Cathedral
The new Honorary Canons are: Simon Betteridge, Mark Bratton, Emma Griffiths, Gavin Kibble, Kate Massey, Rosalyn Murphy, Graeme Pringle, Vaughan Roberts, Vicki Shelley, Sacha Slavic and Richard Suffern.
The installation of four new Honorary Canons took place on 20 March, and the remainder will be installed on 1 May 2022.
The Bishop of Coventry said:
"We are blessed in this Cathedral to have such a wise and experienced body of women and men who serve on our College of Canons. I am delighted that the Cathedral will now be able to benefit from the wisdom and energy of these additional new Honorary Canons."
The Very Reverend John Witcombe, Dean of Coventry, said:
"We are very pleased to be welcoming our new Honorary Canons, who have all made an outstanding contribution to our common life in the Diocese. We look forward to the contribution they will make to the College of Canons, and as partners and ambassadors in the Cathedral's ongoing ministry of reconciliation in these very challenging times."