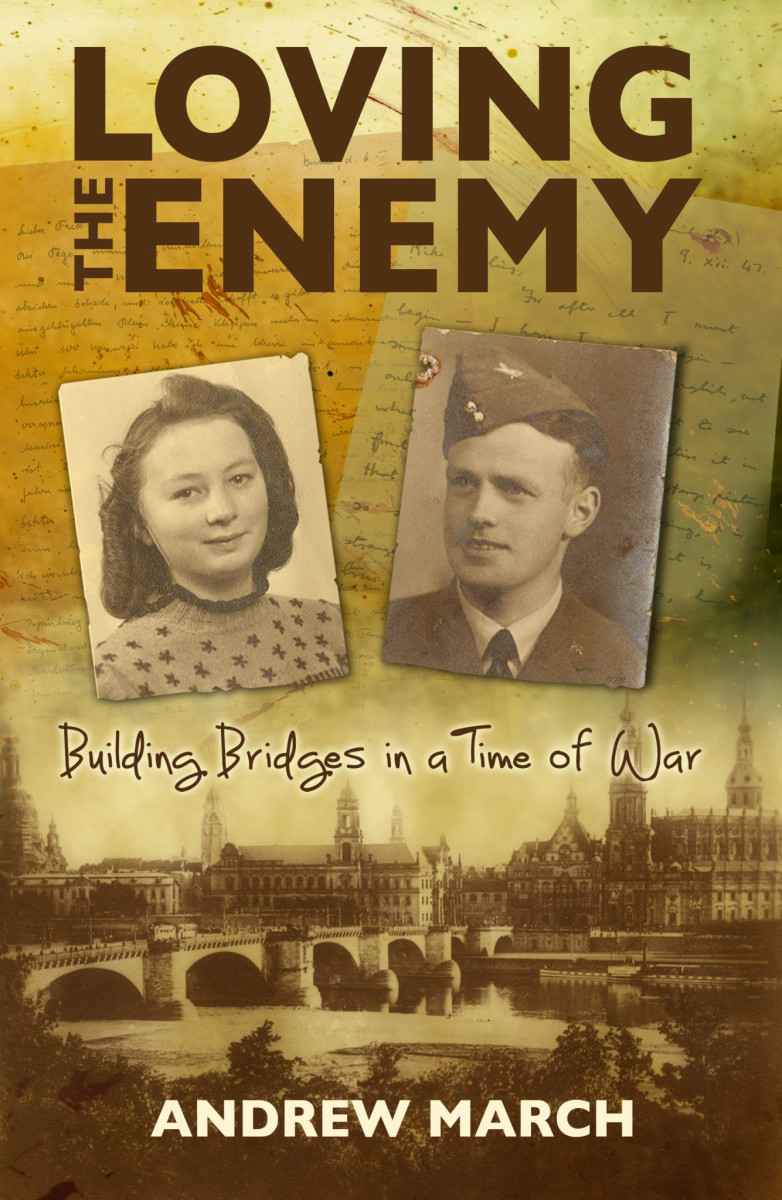 Next month, debutant author, Andy March releases the biography of his grandparents, Englishman Fred Clayton and German woman Rike Büttner-Wobst from Dresden, who rose above extreme suffering and defied the hatred and enmity of warring nations to build an enduring bridge of love.
Andy March is vicar of St Christopher's, Coventry. Andy travelled as part of a group from Coventry to Dresden in February 2015 to join in the commemorations marking 70 years since the city was bombed and stand with our former enemies, now friends, to declare that love must overcome hate. It was a visit that left an indelible mark on Andy and provided the catalyst for the creation of Loving the Enemy. The Bishop of Coventry, Christopher Cocksworth, was also part of that trip and has written the foreword for Loving the Enemy.
Loving the Enemy tells the compelling true story of Fred Clayton, a grammar schoolboy from Liverpool, and brilliant Cambridge scholar, who leaves the comfort of the halls of Cambridge at the beginning of the Nazi era and makes a troubled journey to discover first-hand what life must be like to live under the despotic regime. Arriving in Dresden, he develops a friendship with a German family that will change his life.
Through the course of the next decade, with his and their nations at war, Fred will not forget the connections that have been made and refuses to allow hate to win. After the war, with Dresden in ruins, reflecting his own state of mind, Fred writes to the same German family. Will he find the healing, love and redemption he seeks?
Bishop Christopher says;
"It is my hope that, thanks to Andy's efforts, the story will inspire you as much as it has inspired me, and that it will find its place as a signpost, even a landmark, along the path of reconciliation, trust and love which links Coventry and Dresden; Britain and Germany."
A book launch will take place on 6th November at 7:15pm at St Christopher's Church, Coventry. Tickets £5 available from City of Culture ticketing website. Andy March will read passages from Loving the Enemy, and share how the memoir came to be written. In addition to the reading, professional musician, Richard Jeffcoat, will provide musical interludes on the piano. This event is part of the Coventry-Dresden Friendship Festival.