The above video can be downloaded from here.
Setting the context
Bishop Christopher says:
"We are living in times we've never experienced before. But the purpose of the church remains unchanged – worshipping God, making new disciples, transforming communities: for 'God, who reconciled us to himself, through Christ has given us the ministry of reconciliation' (2 Corinthians 5.18).
No one knows how this pandemic will unfold, but we still need to plan for the future. We need a flexible plan that can cope with an uncertain future.
In recent years we have concentrated on church health, using the eight essential qualities of healthy churches. It has given us our own evidence that healthy churches become growing churches.
With our sight remaining on the importance of church health, as the foundation of our diocesan strategy, now is the time to expand our vision for church growth – numerical and spiritual.
We long to see more disciples of Jesus, each of whom will be growing in faith. To help that happen – like the bishops before me over the centuries – I long to see new worshipping communities created to reach every person with the transforming love of God."
150 new worshipping communities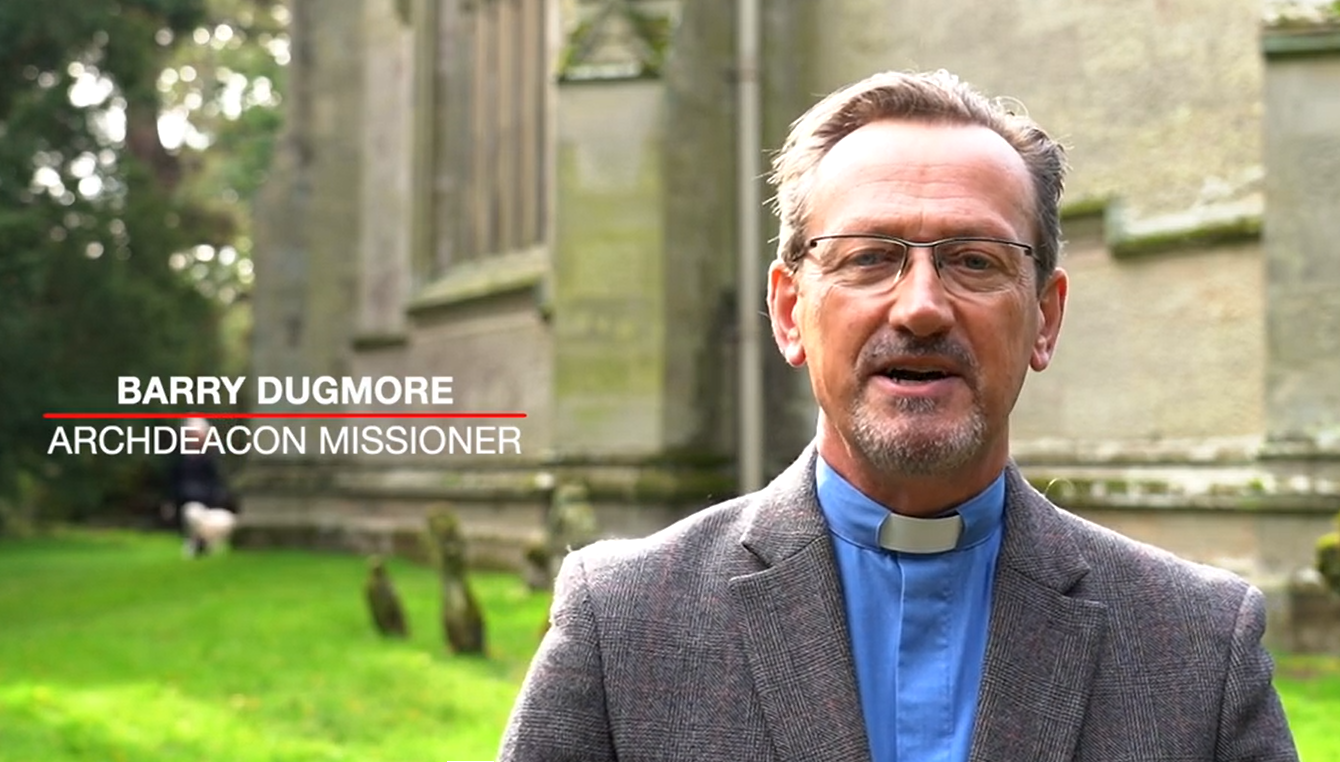 Archdeacon Barry says:
"The Church has been creating new worshipping communities for many centuries. The Diocese of Coventry has 244 church buildings, and each of these was built for a new worshipping community.
In fact, we have many more than 244 worshipping communities. That's because some church buildings accommodate two or more distinct communities – perhaps one that meets on a Sunday morning, and a very different worshipping community that meets on a Sunday evening, or on a Wednesday morning.
Some of our worshipping communities meet in churches, some in schools, some in village halls and other venues. All together, we have over 500 worshipping communities in our diocese, and our vision is that, by the end of the decade, we will have 150 more."
Clarifying the vision
Worshipping communities come in all shapes and sizes. Some large …some small …some in the city …some in our towns …some in the suburbs …some in villages.
Some worship styles are quite traditional …some are more contemporary. But they all have one thing in common. They are committed to worshipping God, making new disciples and transforming communities.
Some of these new communities might look completely different to anything that has gone before. Perhaps aimed specifically at people who have never been connected to a church. Some might be more familiar, like messy church or café church.
During Covid we've seen the amazing development of online worship gathering people together, reaching out to new people, drawing them into the life of the church. We value this diversity, and our vision during the coming decade is for 150 new worshipping communities that are equally diverse.
Working together
Archdeacon Barry says:
"In order to realise this vision we will need to work together.
New worshipping communities will be created by existing local churches, and we will be setting up a support network to help them to do this.
This support network will include some larger churches committed to resourcing others in mission, evangelism, and enabling new ways of being church. The aim of these Mission Hub Churches is certainly not to clone themselves. They are to help local churches to fulfil their own vision of creating a new worshipping community.
We don't know how the pandemic will unfold. We pray that the vaccine will enable us to return to more familiar patterns of life and worship – but that will take time, we know. Surrounded by such uncertainty, why develop our growth strategy now? Why not wait till things have settled down?
Bishop Christopher explains:
"Well that could have been said in 1918 when Coventry Diocese was founded in its modern form. How can we be doing a new thing in the midst of chaos and catastrophe?
The answer then, is the answer now:
The strength of the church is strongest in crisis: we were born at the cross.
When the world's in need, the church must respond: new challenges create new opportunities: the resurrection has come.
Jesus Christ is the same, yesterday and today and for ever: and his Spirit is with us.
So we want to resource what we are doing in our parishes and our cathedral at the moment and - at the same time - resource a strategy for greater growth into the future.
I want to encourage you to look beyond the present crisis. To dream dreams, and to ask God what a new worshipping community - in your local area - might look like."
Read more
Growth Strategy - Overview