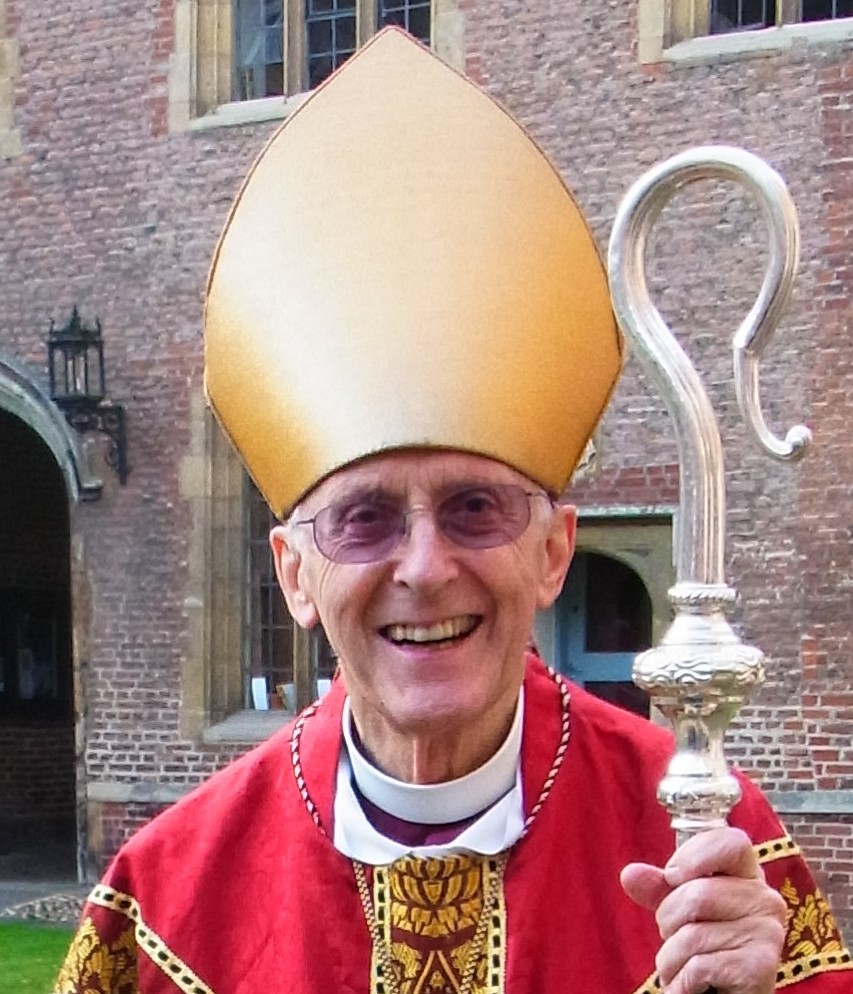 A celebration of the life of the Right Reverend Simon Barrington-Ward, former Bishop of Coventry, will take place on Saturday 4th March at Coventry Cathedral.
The celebration will also mark the publication of a book about Bishop Simon entitled; "Exchange of Gifts: the Vision of Simon Barrington-Ward" edited by Bishop Graham Kings and Ian Randall. Read more
Simon Barrington-Ward served as the seventh Bishop of Coventry from 1985 to 1997. He was consecrated a bishop by Robert Runcie, Archbishop of Canterbury, on All Saints' Day 1985 (1 November) at Westminster Abbey.
After his retirement from Coventry, he continued as a bishop with pastoral care of the University of Cambridge, and an honorary assistant bishop in the Diocese of Ely,
Bishop Simon returned as an honorary assistant chaplain of Magdalene College, where he had been an honorary fellow since 1987, and a chaplain to the staff of Ridley Hall, Cambridge.
He was knighted as a Knight Companion of the Order of St Michael and St George (KCMG) in 2001.
Speakers at the Coventry Cathedral celebration event include:
The Rt Revd Dr Christopher Cocksworth
The Rt Revd David Urquhart
The Rt Revd Graham Dow
The Revd Helen Orr, daughter of Bishop Simon.
The day will start at 11am and finish at 3pm. Tickets are free but must be booked in advance. For more information, click here.