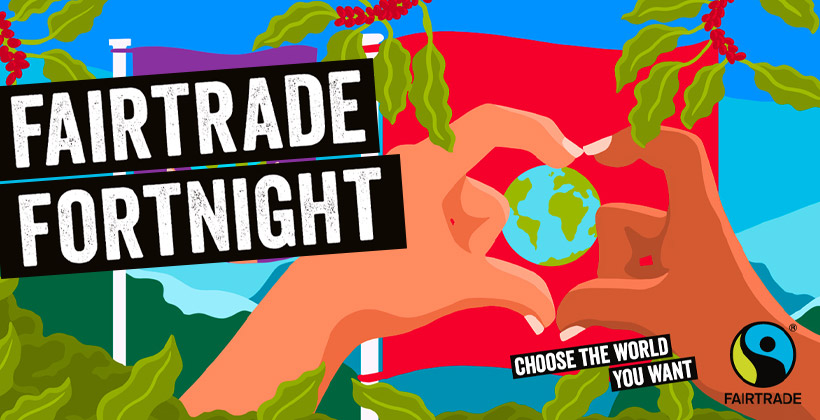 For two weeks each year at the end of February and start of March, thousands of individuals, companies and groups across the UK come together to share the stories of the people who grow our food and drinks, mine our gold and who grow the cotton in our clothes; people who are often exploited and underpaid.
In 2022, Fairtrade Fortnight runs from Monday 21 February until Sunday 6 March and is even more crucial this year as the global economy recovers from Covid-19.
Since last year, the G7 and COP26 have both taken place. Over 33,000 campaigners joined 1.8m Fairtrade farmers and workers in backing the Be Fair With Your Climate Promise challenge to world leaders at the UN COP26 summit. But frustration came as the wealthiest nations failed to recognise the urgent need to invest in farmer expertise by delaying their promised $100bn annual funding to the most climate vulnerable countries until 2023.
Throughout the fortnight, an online Choose the World you Want Festival will run with people coming together in a show of support for the farmers behind our food on the front line of the climate crisis.
Please pray for fairness and justice in all economic dealings and especially for small producers in developing economies, that they may receive a fair price for what they produce. Pray that consumers make informed choices.
We are all part of the Fairtrade movement and have the power to drive long-term change, not only with our shopping choices but in spreading the message. What difference will you make during Fairtrade Fortnight this year?
Find out more on the Fairtrade Fortnight website.