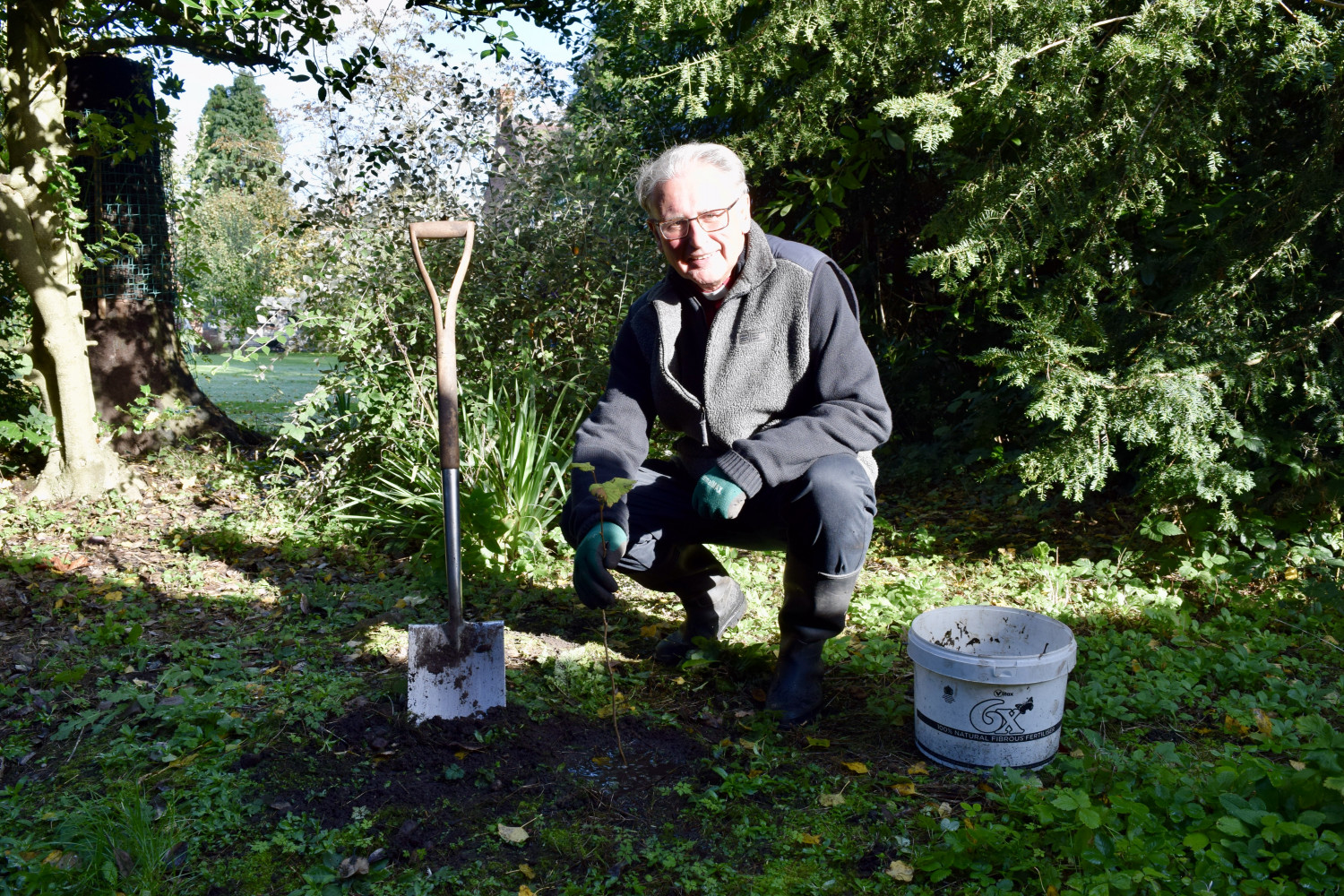 A message from Bishop Christopher on the Queen's Green Canopy and the opening of COP26:
I've just planted this broadleaf sapling in my garden, gifted to me and to other bishops by the Bishop of Norwich, to mark Her Majesty The Queen's Platinum Jubilee. It's part of the Queen's Green Canopy and represents our commitment to pray, speak out, and take action to ensure climate justice in the name of Christ.
It is not a coincidence that I did this just as COP26 got underway. In the lead up to this conference, I've been praying that our leaders would take seriously the pledges they have made, turn words into action and - as the Queen herself put it - that they would 'rise above the politics of moment'. As Christians, we know that God loved our entire creation into being, and as people who experience the depths of that love, we cannot help but love each other and the wider creation upon which our life depends.
It also felt especially appropriate that I should plant this tree just as world leaders announced a commitment to end deforestation by 2030. If nothing else, planting this one tree will serve as a reminder of the thousands of trees which the world's governments have now promised to save, and of our duty to hold our governments to account on this matter.
But it's also a reminder that a profound cultural shift, involving each one of us, is what is needed to bring about the lasting restoration of the natural environment. It symbolises our wider need to get close to nature, not for the sake of exploiting it, but for the sake of understanding it, nurturing it, listening to it, and appreciating its beauty and vulnerability. This perspective might even be observed in the intuitions of the biblical authors who wrote of the natural world through vivid personal metaphor - trees 'clapping their hands' and hills which 'burst into song.'
We have to be prepared to accept that the governments gathered at COP26 will not necessarily come up with perfect solutions. In the long run, we are called to do much more than 'solve' climate change, but to reconcile ourselves with nature and, by extension, with each other. Nevertheless, there is so much that needs to be tackled with such a degree of urgency that only our governments, gathered in Glasgow, are the best placed to take the immediate and radical action which is necessary to save us from catastrophe.
Therefore, I ask you to join me in praying that the momentum which has been established in the opening stages of COP26 will be maintained into the negotiating phases, that focus will not be lost, and that there would be a palpable and meaningful sense of success by the end which would unite us all in hope.