On the weekend of 25-26 March 2022, St John the Baptist, Berkswell collaborated with the My-Parish Network and the University of Warwick to stage events showcasing the role of food & drink in conviviality and the celebration of all kinds of religious as well as cultural occasions.
The Revd Mark Bratton, Rrector of Berkswell and Prof. Beat Kümin (History / Parish Network / Food GRP) designed a Beer Festival (on the Friday evening) and a cosmopolitan Food Fair (Saturday daytime). These allowed hundreds of visitors to experience a historic church environment like never before.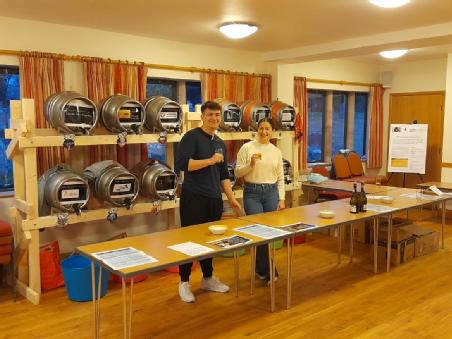 Reflecting on their overall experience, individual guests thought that food & drink are 'extremely important for collective community', 'universal to humans but different in every culture' and a 'key element of social history'. 'It was good to see the church transformed' and 'easier to learn in a relaxed, social setting'. Others said they found out new things about Baroque drinking music, how a church was used in the past, bee keeping, God Cakes, church ales and medieval hangover cures!
The event was part of a long-standing collaboration Berkswell parish has with the University of Warwick with the aim of attracting people who don't normally come to church into an atmospheric spiritual space in convivial company with good food and drink sourced locally.