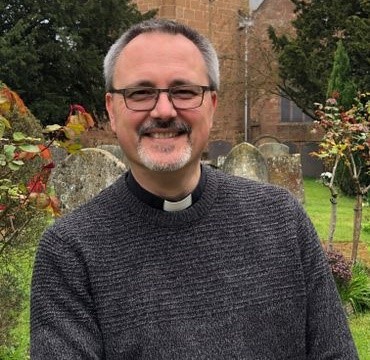 The Bishop of Coventry has announced that the Reverend Tim Cockell has been appointed to a part-time placement as Associate Archdeacon.
Tim recently stepped down as the Area Dean of Rugby, and will now be joining the Archdeacons' Team for two-and-a-half days a week during the next six months. Tim has been the Rector of Bilton since 2004, and this will continue throughout his part-time placement.
Tim grew up in Reading and had a career in engineering before becoming a priest. He trained for ordination at Queen's College, Birmingham, where he met his wife Nell, who is also ordained. Tim was curate in Bracknell and a vicar in the Rugby Team Ministry before the family came to Bilton in 2004.