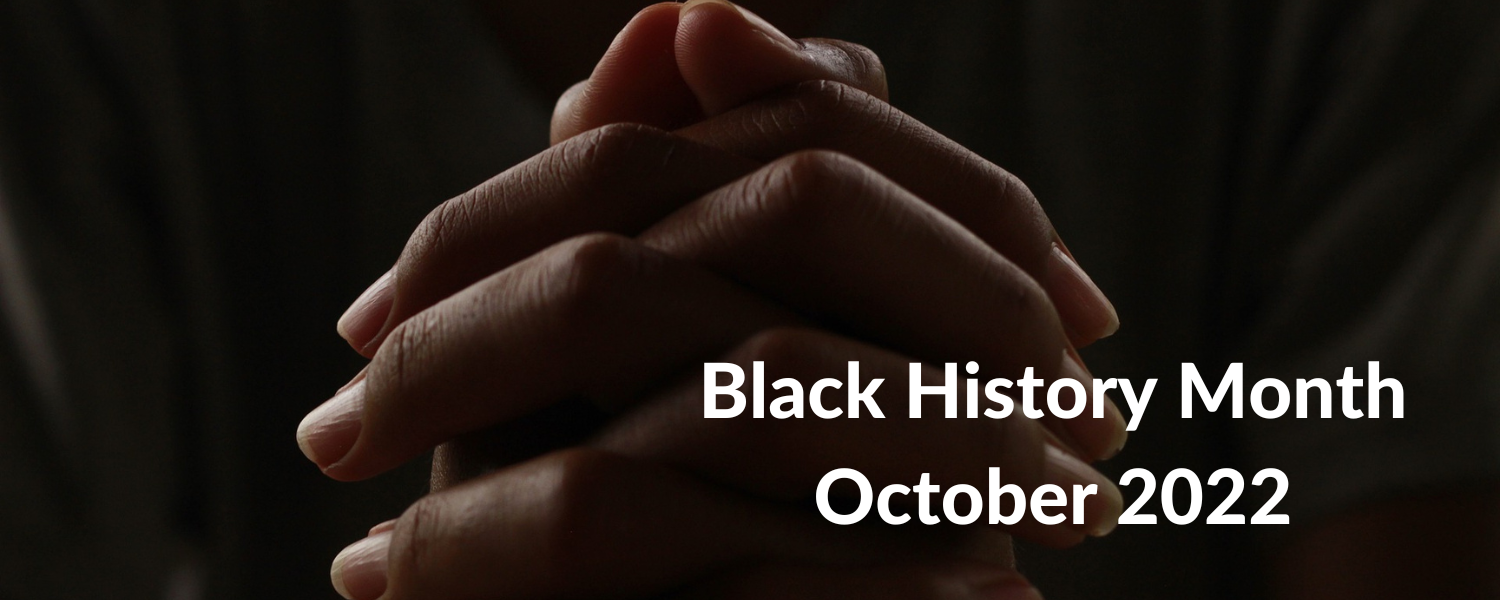 Neil Masih, Intercultural Mission Enabler, and The Revd Canon Dr Rosalyn Murphy, Chair REAG introduce Black History Month.
October is Black History Month (BHM). Here in England, this international celebration aims to promote and celebrate the contributions of Black British people to society, and to foster an understanding of B.lack history in general. Its origins go back as far as 1915 when Dr. Carter G. Woodson an American Historian wished to promote, research, preserve, interpret, and disseminate information about Black life, history, and culture to the global community.'
It was established in the USA in 1970 and first celebrated in the UK in 1987. Today, BHM is celebrated in Germany (1990), Canada (1995), and most recently – the Republic of Ireland (2010). The purpose of BHM is to celebrate and understand the impact of black heritage and culture, as well as remember and chronicle significant people and events in the history of the African diaspora. It can be celebrated in a variety of ways that highlight Britain's colonial past, migration and music.
Black History Month is an opportunity for us to acknowledge the contributions of pioneering figures such as Ignatius Sancho, Ira Aldridge, John Edmondson, Nelson Mandela, John Archer, Revd Martin Luther King, Phillis Wheatley, Mary Seacole, Fanny Eaton, Lilian Bader, Evelyn Dove and others in Black history take centre stage.
More importantly, from a Christian context, it is a time when we can also explore and celebrate the writings and teachings of our Early Church Fathers who were Black: Tertullian of Carthage, Athanasius of Alexandria, Minucius Felix of Rome, Cyprian of Cathage,, Aurelius of Carthage, Clement of Alexandria, Lucius Caecilius Firmianus – an early Christian apologist and advisor to Emperor Constantine I, Bishop Optatus of Numidia (St Optate), Augustine of Algeria (of Hippo), and Origin of Alexandria. All of these Christian Black men lived during the first 5 centuries of the Early Church. Each played a significant role in the Church's early formation and theological development – laying the foundation of the very faith we practice today.
Churches can celebrate BHM by reflecting on the contributions, that contemporary UKME/GMH people have made throughout their journey to faith. Celebrations can include a meal that features traditional African and Caribbean cuisine, introduces diverse music and instruments into worship, and by offering UKME/GMH people an opportunity to lead and participate in local worship – in prayers, reading scripture, or sharing testimonies.
Overall, Black History Month is an opportunity for us to move towards becoming the God's heavenly Church reflected in John's vision:
They sing a new song: "You are worthy to take the scroll and to open its seals, for you were slaughtered and by your blood you ransomed for God saints from every tribe and language and people and nation; you have made them to be a kingdom and priests serving our God, and they will reign on earth."
Revelation 5.9-10
After this I looked, and there was a great multitude that no one could count, from every nation, from all tribes and peoples and languages, standing before the throne and before the Lamb, robed in white, with palm branches in their hands. They cried out in a loud voice, saying, "Salvation belongs to our God who is seated on the throne, and to the Lamb!"
Revelation 7.9-10
Resources for parishes
Lichfield Cathedral will be hosting a Racial Justice event on Friday 18th November. The Rt Hon Lord Paul Boateng will be the guest speaker at the event focusing on Racial Justice and Inclusion and developments from the Lament To Action Report in the Church of England. Sign up here - Racial Justice event - registration - Lichfield Cathedral (lichfield-cathedral.org)