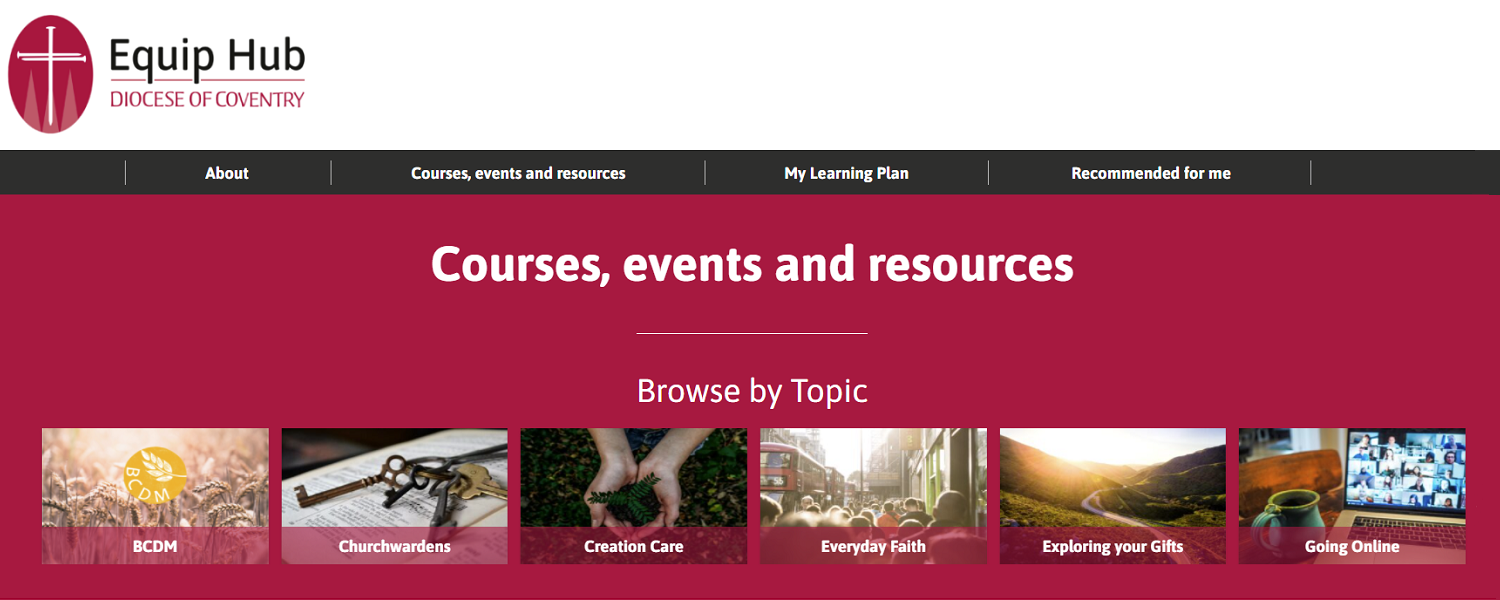 Our new Online Learning Platform, the Equip Hub, has gone live today.
On the Equip Hub you can create a Learning Plan by choosing particular topics which you are interested in exploring such as 'Exploring your Gifts', 'Everyday Faith' or 'Leading Worship'. You will then be able to take part in online BCDM courses and short online courses called workshops.
Through the Equip Hub you will also access useful resources such as documents and videos as well as signing up for events and training courses.
By creating an account you will also start receiving our weekly Diocesan eBulletin which will be tailored to you based on your topics of interest. You can unsubscribe and re-subscribe to the eBulletin at any time. Current subscribers to the eBulletin must sign up to the Equip Hub by October to continue receiving the eBulletin.
Over the summer the Equip Hub has been tested by select group of people who have given us feedback on using it. Some of the comments were:
"Thank you so much for this fabulous offer for the BCDM courses! I am thrilled with the online learning offer."
"I'm now all signed up to the Equip Hub which looks amazing and am enrolled on the courses using my code...can't wait to get started!"
"Thank you for this - it looks great and I have enrolled on all three modules(!)"
"Courses look very interesting and attractive."
"This has made the prospect of learning really attractive."
View the Equip Hub and register at www.equiphub.org.uk