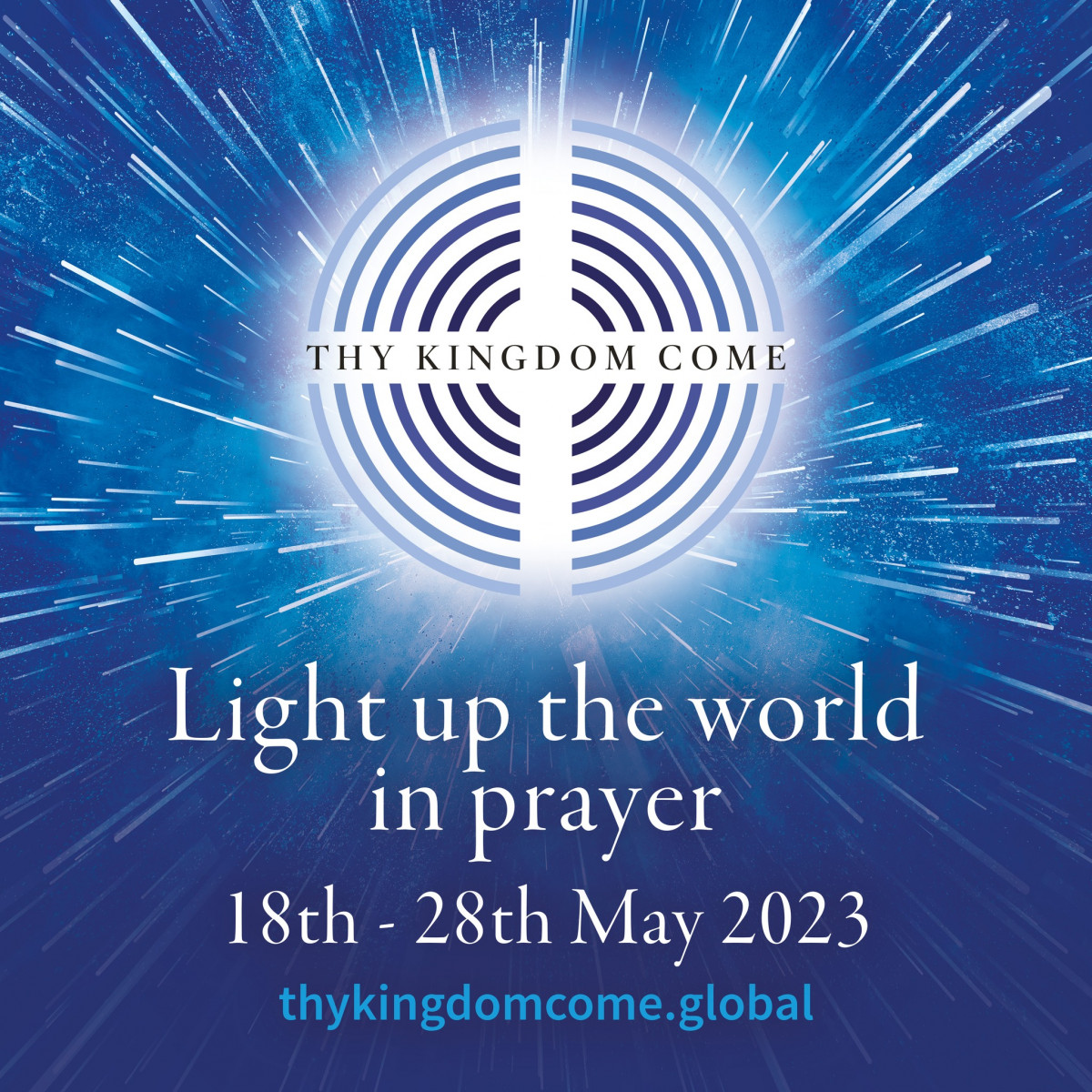 Thy Kingdom Come is a global prayer movement that invites Christians around the world to pray for more people to come to know Jesus between Ascension and Pentecost.
After the very first Ascension Day the disciples gathered with Mary, constantly devoting themselves to prayer while they waited for the outpouring of the Holy Spirit at Pentecost. Like them, our reliance on the gift of the Holy Spirit is total – on our own we can do nothing.
Through the centuries Christians have gathered at that time to pray for the coming of the Holy Spirit. 'Thy Kingdom Come' picks up this tradition. Over the years more and more worshipping communities have dedicated the days between Ascension and Pentecost to pray 'Come Holy Spirit'.
Since its start in May 2016 God has grown Thy Kingdom Come from a dream of possibility into a movement. Christians from 172 countries have taken part in praying 'Come Holy Spirit', so that friends and family, neighbours and colleagues might come to faith in Jesus Christ.
Churches across the diocese will be celebrating Thy Kingdom Come in different ways. Here are a few examples:
St Laurence's, Folsehill are hosting a Prayer Room in Riley Square, with the enthusiastic support of the Methodist and Pentecostal Churches in the area. It will run for the duration of Thy Kingdom Come, open each day for prayer with spaces and resources for people to explore. Throughout the week there will also be some gathered events, including a youth evening on Thursday 25 May.
St Andrew's, Rugby are hosting a series of activities. There will be a Thy Kingdom Come Prayer Station in St Andrew's which will involve a tabernacle prayer tent in which visitors are invited to imagine and share what the kingdom is like for them. Also, there will be a Thy Kingdom Come Prayer Trail around the town centre. This can be walked at any time, but they will be praying it publicly together at a Thy Kingdom Come Prayer Walk around Rugby town centre, praying for the guidance of the Holy Spirit, starting at St Andrew's on Sunday 21st May at 6pm.
St Paul's Leamington are celebrating the 150th anniversary of their foundation stone being laid on Ascension Day itself (next year on Ascension Day they will be celebrating the 150th anniversary of the first service!). They are having an evening of prayer and praise on Ascension Day followed by 24 hours of prayer. They are also having a church fun day on the Saturday afternoon at St Paul's School and then on the Sunday they have between 25 and 30 people being baptised or renewing their baptism promises (with a gospel choir leading worship in the evening). All of this is called 'Firm Foundations'.
Alcester Minster are opening the church as a place of hospitality on Saturday 20th May which is also Alcester Food Festival. On Sunday 21st May they are having a special communion service with Bishop Christopher to celebrate the 1,000 years of Christian witness and life on the site.
If you would like to get involved with Thy Kingdom Come, there are resources available here.