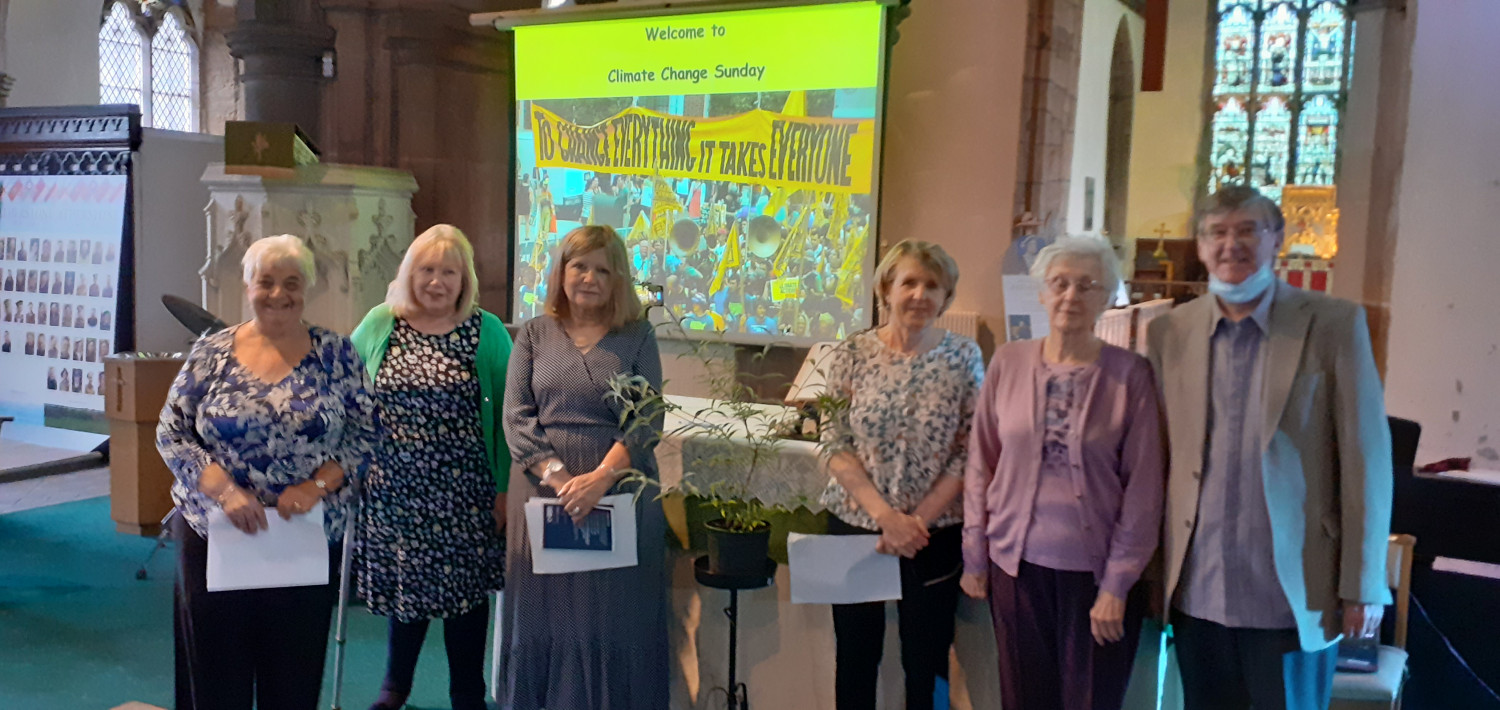 On Sunday 8th August, St Mary's Church in Atherstone hosted a service themed around climate change which culminated with a tree planting.
Climate Sunday is an initiative that encourages churches to hold a climate-focused service on any Sunday before COP26 (the UN climate change conference) in November this year. The vision is to leave a lasting legacy of thousands of churches better equipped to address this critical issue as part of their discipleship and mission and to make a significant contribution to civil society efforts to secure adequate national and international action at COP26. St Mary's, Atherstone is one of over 1000 churches signed up to host a Climate Sunday service.
Raising awareness about climate change has never been more important with the publication of the UN's IPCC report which the UN chief described as a 'code red for humanity'. The report highlights that human activity have led to irreversible changes to the planet and the world needs to act fast to prevent more life devastating changes.
The service at St Mary's was led by Reader, John Stock, along with a small group that have been studying Climate Change and the responses by both church and society. The service ended with the planting of a tree in the churchyard.
If your church would like to host a Climate Sunday service, you can find out more information and access resources on the Climate Sunday website.