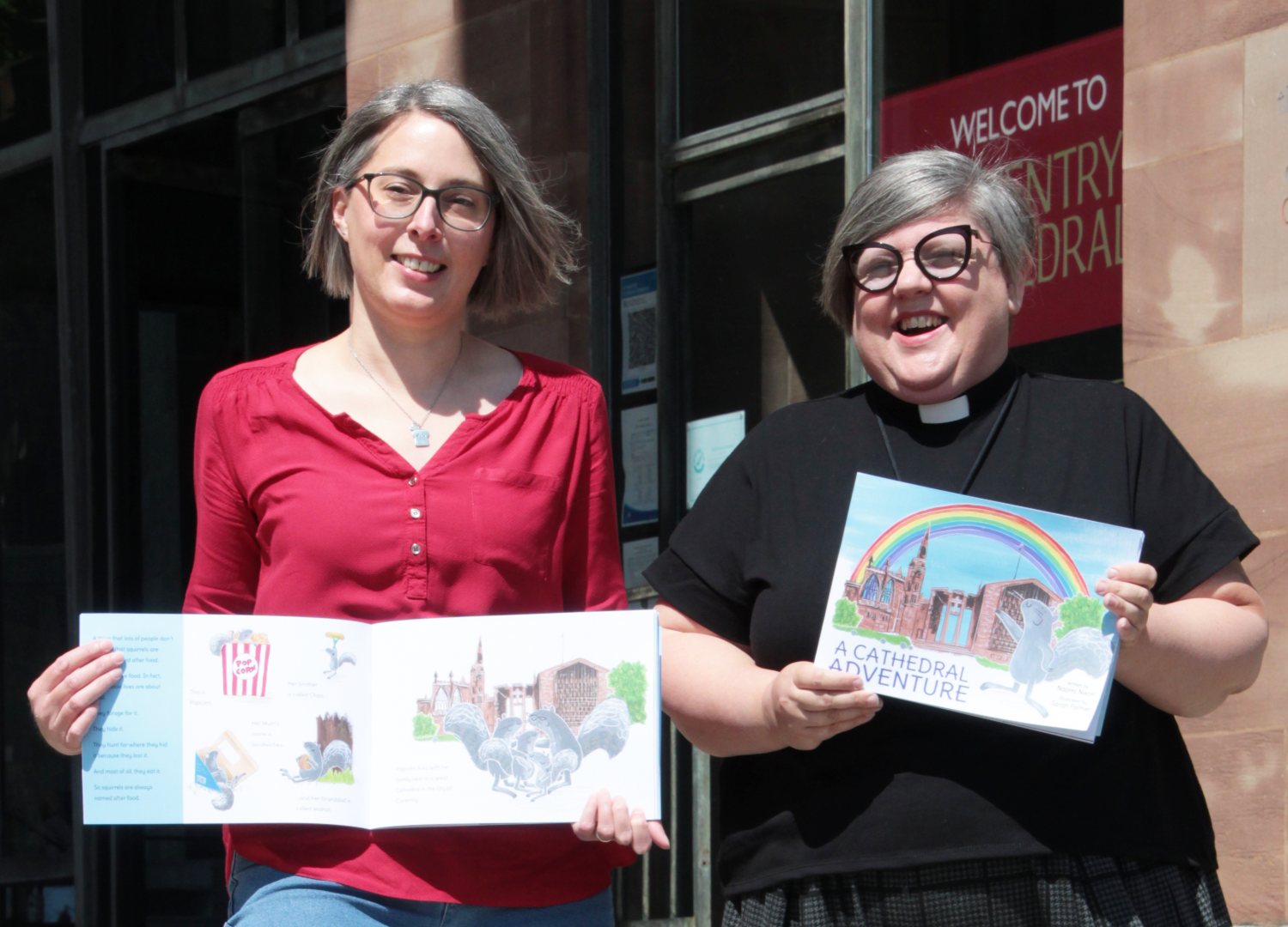 The Revd Naomi Nixon, an Associate Priest of Coventry Cathedral, has written a children's book which is illustrated by local artist, Sarah Palmer.
'A Cathedral Adventure' tells the story of Popcorn, a grey squirrel. Popcorn lives by Coventry Cathedral with her family, and one day decides to go exploring. Before long she finds herself trapped and alone in the great big Cathedral. What will she do next?
This heart-warming story follows Popcorn on her exciting adventure where she finds jungles, angels and treasure, and is helped by the friendly man in the green tapestry.
The book is 32 pages and is aimed at five to eight-year-olds but is for everyone to enjoy!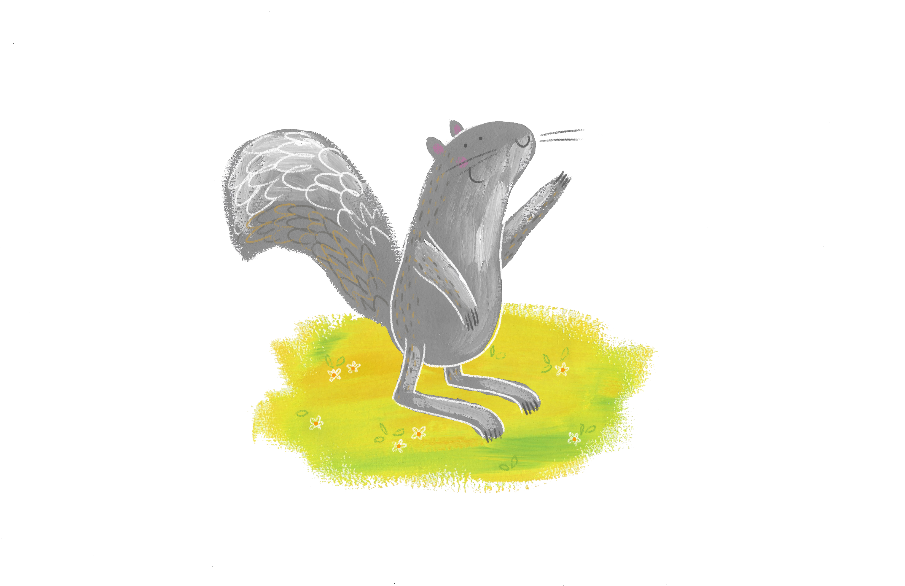 Naomi Nixon has always loved using stories and creativity to bring meaning, insight and joy. She is the CEO of the Student Christian Movement (SCM) and an Associate Priest at Coventry Cathedral, where she is a leader of the St Clare's Community. She has extensive experience of using her creativity in training, teaching and preaching.
Sarah Palmer has always loved drawing and painting; she has a degree in Graphic Design from Coventry University and an MA in Children's Book Illustration from the Cambridge School of Art. Her favourite thing is creating and developing characters, so bringing Popcorn and her adventure to life was a joy.
Revd Naomi says:
"I'm so excited about the book finally being ready to buy, it's a bit of a childhood ambition come true! Not that I could have imagined writing a book to introduce a place of such powerful meaning to children, but once the idea for Popcorn's journey had taken hold in my mind I couldn't wait to write it down. Sarah's illustrations though are what really make it, we know this building is beautiful but the illustrations from a squirrel's eye view bring a whole new perspective!"
It is available to buy for £8 from St Clare's at Coventry Cathedral or online at stclaresatthecathedral.org.