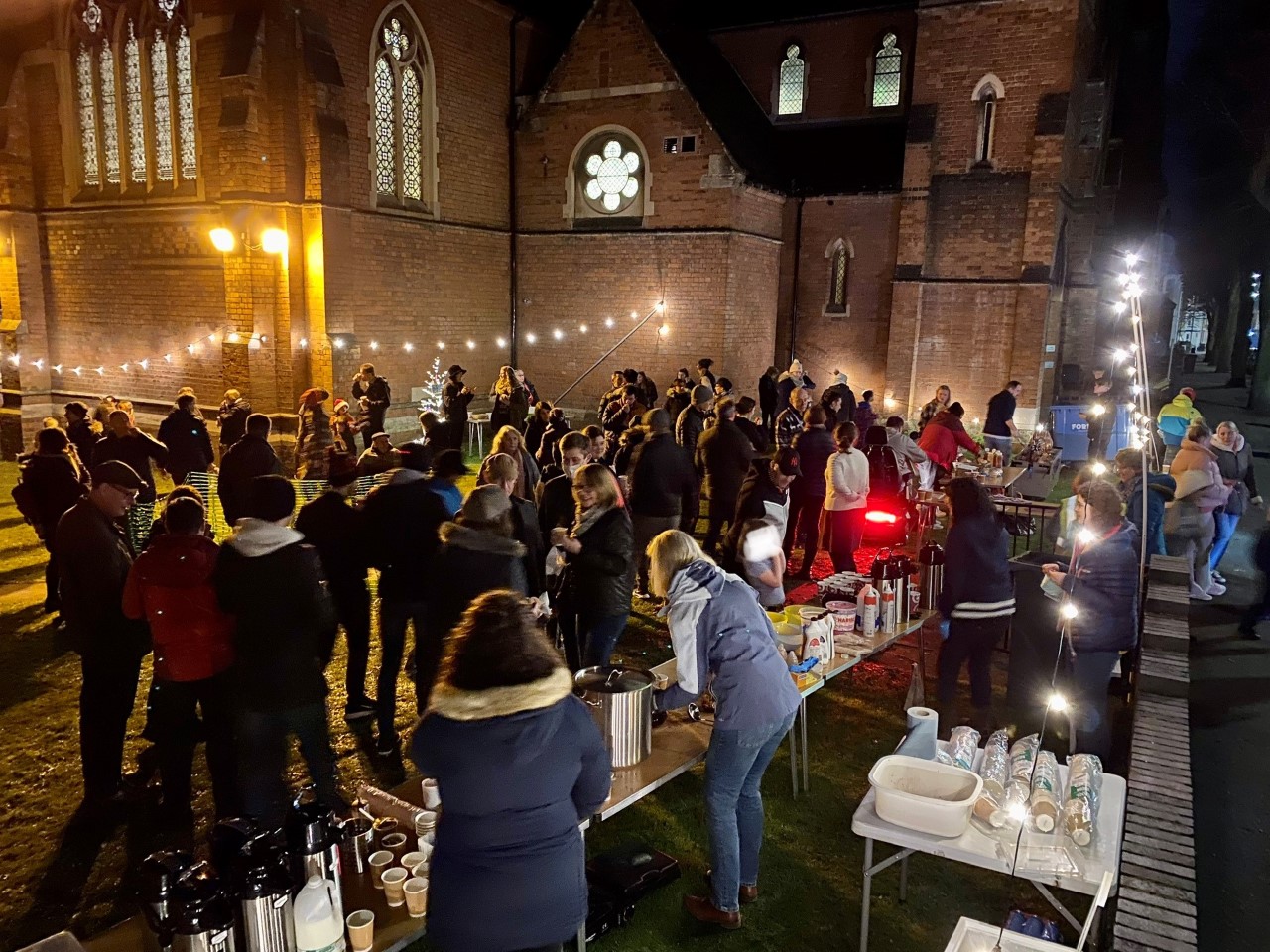 On the 15th December, St Paul's Church in Leamington hosted a festive outdoor evening for local residents.
In past years the church has put on a Christmas meal inside the church building as well as delivering gifts and singing carols in the neighbourhood. This year with Covid cases rising, St Paul's decided to do something different to ensure everyone was kept safe. They combined the two events into one outdoor festive evening. The free evening was held in the church garden and included a hog roast, mulled wine, hot chocolate, firepits, craft activities, and carol singing. During the event a group went carol singing and gift giving around the neighbourhood, inviting people to come to the church garden to take part.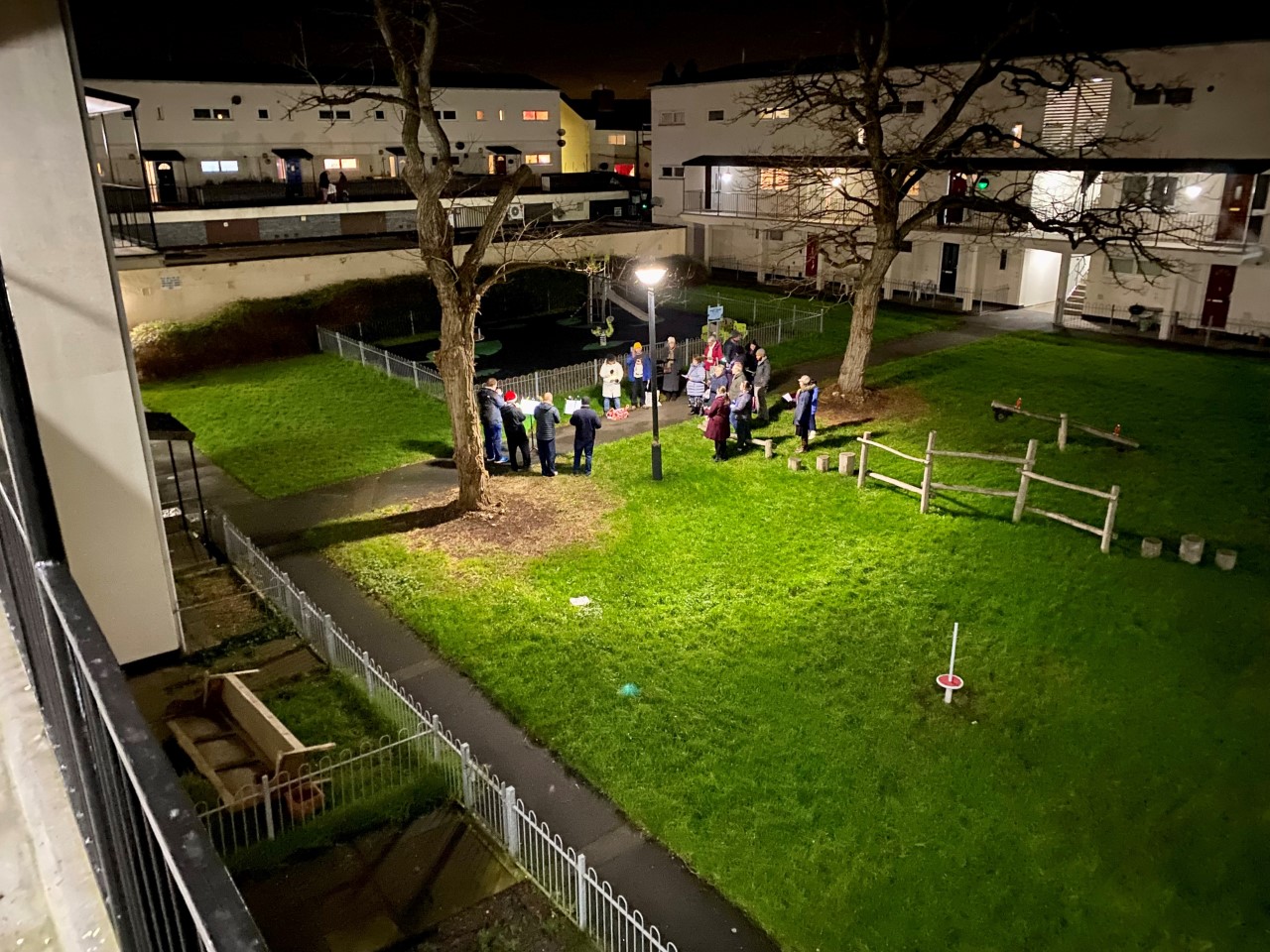 Carol singing at the nearby Kenndy Square flats.
Curate at St Paul's, the Revd Andy Ruffhead said:
"The vision for the event was to celebrate Christmas as community – after so long apart during the pandemic, it was wonderful to see residents from the streets around the church building connecting with one another, engaging in conversations about faith, and singing Christmas carols together."