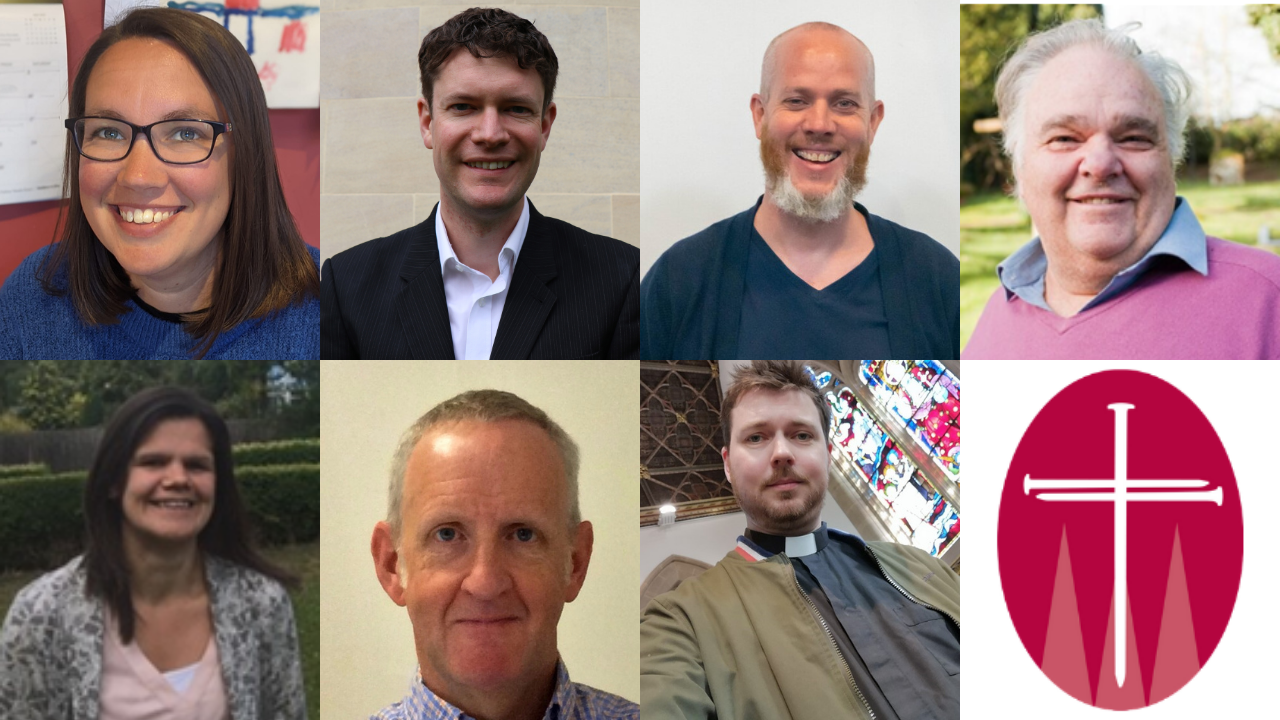 On Sunday 4 July, seven new priests are to be ordained at Coventry Cathedral. The new priests have already served as deacons for a year. On their ordination as priests they will remain in their present parishes while their on-going training continues.
Sarah Ashelby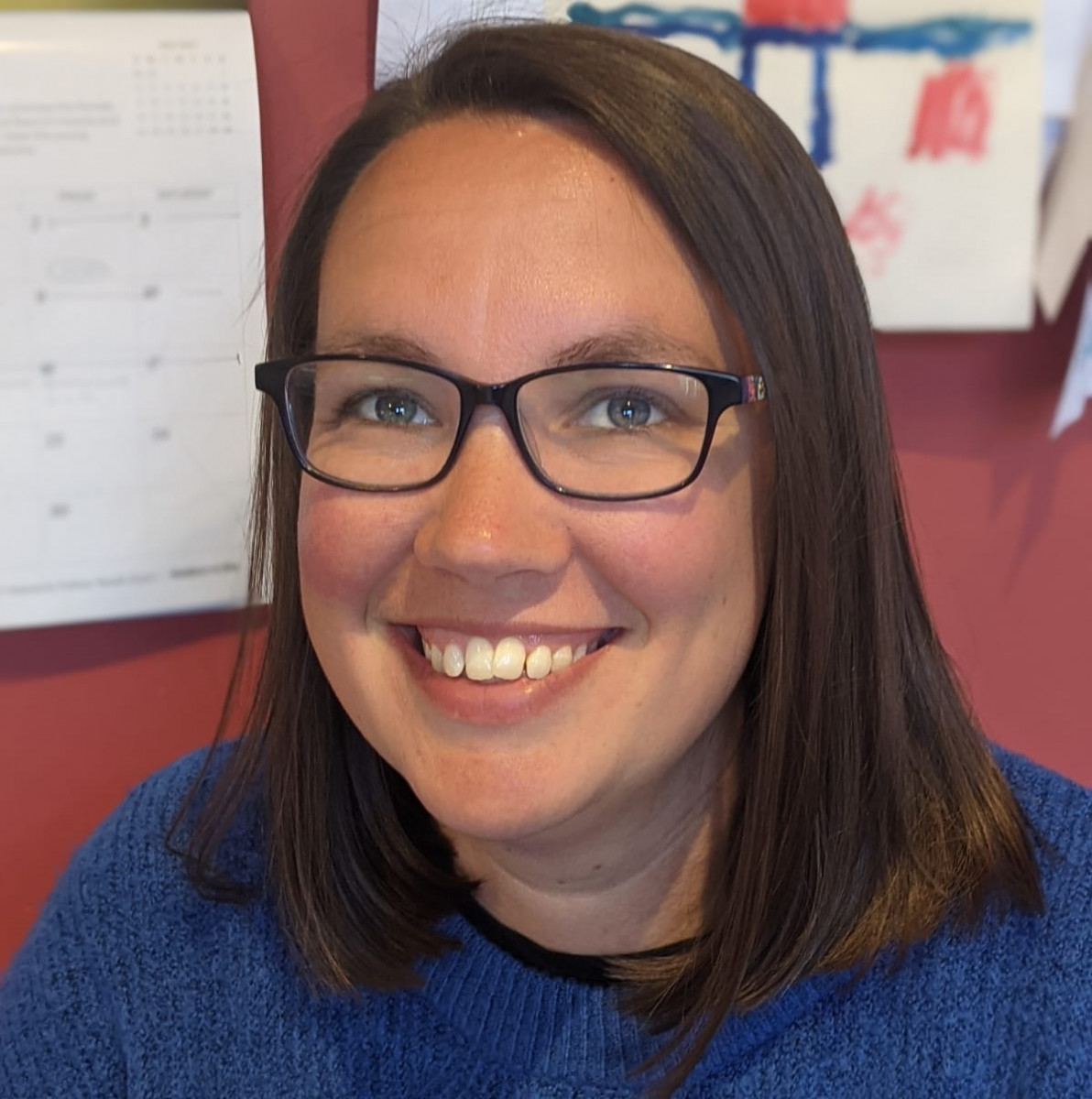 Sarah is curate at The Bridge Benefice, Coventry with a particular focus on St Stephen's, Canley. Whilst the last year has been challenging due to the pandemic, Sarah considers it to have been a blessing to have been at St Stephen's during her three year ordinand placement and to be familiar with the church and community in Canley. Sarah has felt a strong calling to be 'among the people' and the new Food Hub set up in Canley during the pandemic has offered many connections and friendships to be built with local residents. It is one of her favourite places to be. Whilst many things seemed to have been on hold during the pandemic it has also presented countless other ways the church has been able to love and serve the community and so it has been a busy year! Sarah has enjoyed having to innovate her usual missional and evangelistic patterns, moving online for much of the year but continuing to engage with those exploring faith. It is in accompanying new believers on a journey towards Jesus that she finds most energy and enthusiasm and this year has been no different. She looks forward to being priested as this deepens the call to bring others to Jesus and serving the poorest and most vulnerable in her communities.
Daniel Bennett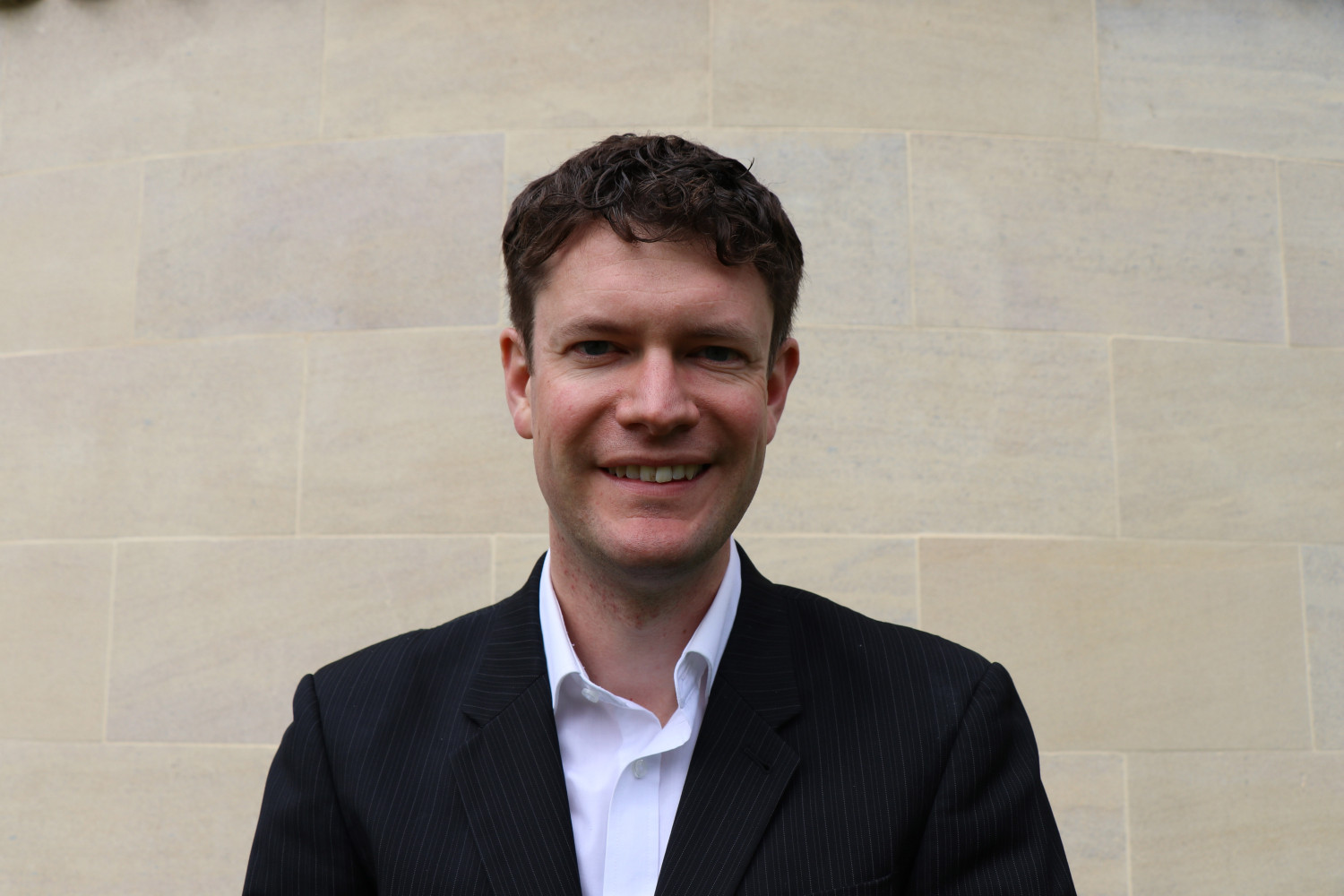 Daniel is a curate at Stoke St Michael. It has been a challenging year to begin ordained ministry, but Daniel has enjoyed making the best of the circumstances. During July, Daniel's curacy was conducted "remotely" and his first sermon "at" Stoke St Michael was delivered from a wheat field in Oxfordshire!
Since arriving in Coventry, Daniel has felt called to the task of sustaining hope in these difficult times. He has found solace and inspiration in the new insights that our COVID world brings to familiar passages of Scripture.
Daniel's ministry has included recording online services from his study, contributing to outdoor Wild Messy Church sessions, and delivering school assemblies. He also organised the church's support of Christmas present appeals by two charities for the children of Coventry.
He still feels he is getting to know the people behind all the masks, but he is thankful for the welcome he and his family have received in the Diocese and for everyone who has supported him this year. It is a privilege to serve the local community here and to grow together in the love of Christ. He looks forward to where the Spirit will lead him in the coming year.
Andy Clasper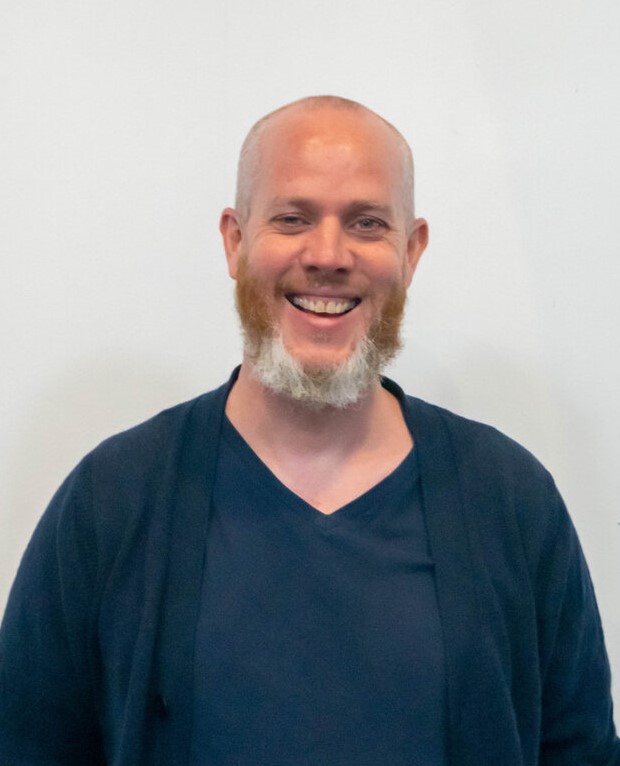 Andy is a curate at St Mark's, Swanswell and - along with most of us - has faced a year of unexpected challenge upon unexpected challenge. Moving and attempting to settle his family into a brand new city, in the midst of a pandemic, has been by no means the least of these. But he declares himself grateful for the surprising acts of kindness of the congregation and others; for growth through difficulty - especially for his family unit - and the grace of God in all circumstances.
Andy has been given a brief which includes leadership of the social transformation ministry of St Mark's, something that he is hugely passionate about. One of the highlights of the year has been the amazing Worldfoods Food Hub that has emerged, providing ethnically-appropriate food to the refugee population of Hillfields each week.
Due to the pandemic, Andy comes to his priesting with a sense of even more still to learn than might be usual at the end of a deacon year; but, with a sense that what is to come will be built on no less sure a foundation for that.
Martin Davies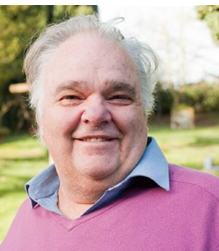 Martin is curate at St. Michael's Budbrooke. He has worshipped at St. Michael's for the last thirty plus years, as well as living and working in the parish all his life. Martin's first year of ordained ministry has been a little different to what was planned, there have been a few challenges - having to shield for quite a period meant that he was unable to take part in many public services, so had to learn how to lead and preach from behind a laptop very quickly. Also, the Covid restrictions have delayed baptisms and weddings. But despite all that, it has been a fantastic, and busy year; learning new skills, but also learning to organise his time between work and ministry which very often merge and become one and the same. A lovely consequence of living, working and ministering in the community.
Heather Elson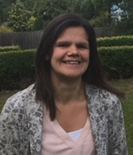 Heather is a curate at St Mark's Church in Leamington Spa. Her first year has been completely unpredictable, completely different from anything she expected and yet also full of God's blessing and grace. It has been a year of online worship and online relationships.
Heather has had the privilege of offering pastoral support to one of the local primary schools which has led to the agreement that she will now be the school chaplain, which she is very excited about!
Gathering in smaller numbers and going on pastoral walks has given Heather the opportunity to get to know the Church family in a different way and unexpected conversations have really shown how and where God is at work.
Heather is looking forward to seeing what the next two years has in store, with our surprising and loving God!
Glenn Lowde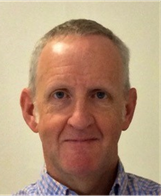 Glenn is a curate at St Mark's Bilton. It has been a very different year to the one he envisaged due to coronavirus restrictions. He learnt lots of new skills in streaming services and keeping in contact with the St Mark's community in different ways - with such things as virtual coffee meetings, leading home groups on zoom and pastoral calls via the telephone. He has found it a privilege to be supporting families through these difficult times with funerals and interments. Through all of this first year Glenn has always been aware of God's presence and guidance through the Holy Spirit and the invaluable support of family, colleagues and the church community. Glenn is looking forward to his continuing training and hopefully more face to face contact in the months ahead
Mike Stewart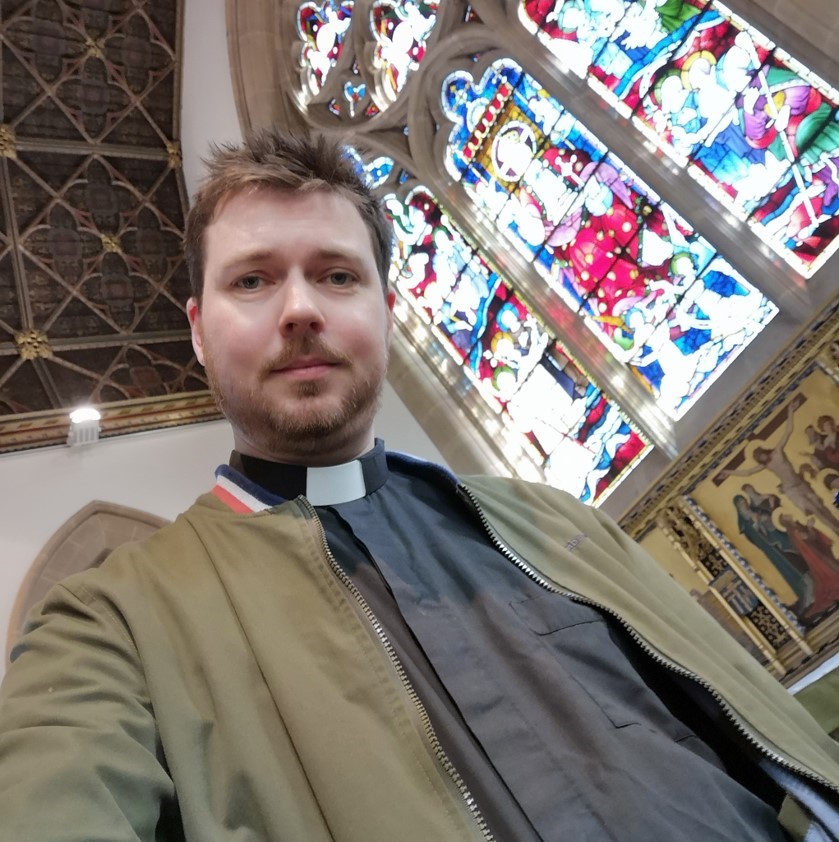 Mike is a curate at St Andrew's, Shottery. What a year to become a curate, with lockdowns, restrictions, zoom services, live streaming, this is not what Mike learnt at theological college! Being quite a laid-back chap he has just tried to take it all in his stride and take all this as a positive and great learning experience.
Over the last year he has had such a good experience. He was blown away by the welcome from the congregation at St Andrew's despite the restrictions. Craig, Mike's training incumbent, has been great - he has helped him to develop and learn and has also challenged and stretched Mike which has helped him grow into his life in ministry.
There have been many highlights over the last 12 months: walking along side families suffering with bereavement at this difficult time, leading services in person and online, getting to know people despite the restrictions, and leading a service of compline each night which has developed into a small worshiping community that extends far outside the parish.