Saints Nuneaton, a joint venture between Together for Change Coventry and Warwickshire and Churches in Nuneaton, is one of several key projects part of the Nuneaton Town Investment plan, which was approved as part of the government budget announced on Wednesday 3rd March.
Saints is a community hub and café based in the town centre, with a three point vision for bringing community transformation to the heart of Nuneaton.
The first point of the vision, already well underway, involves encouraging and supporting small businesses, the development of skills and raising aspirations. The portion of the funds applied for by Saints will help to facilitate the second and third points of the vision – with work in areas of physical, mental and emotional wellbeing, and encouraging the creative arts and community connection. To find out more about the vision of Saints Nuneaton, visit their website.
Funds will secure the long term future of the project in its current location, a building which was originally the Nuneaton Conservative Club. It will also enable renovation work to be carried out on St Georges Hall on the first floor of the building, as well as repurposing rooms in the basement for training and meeting.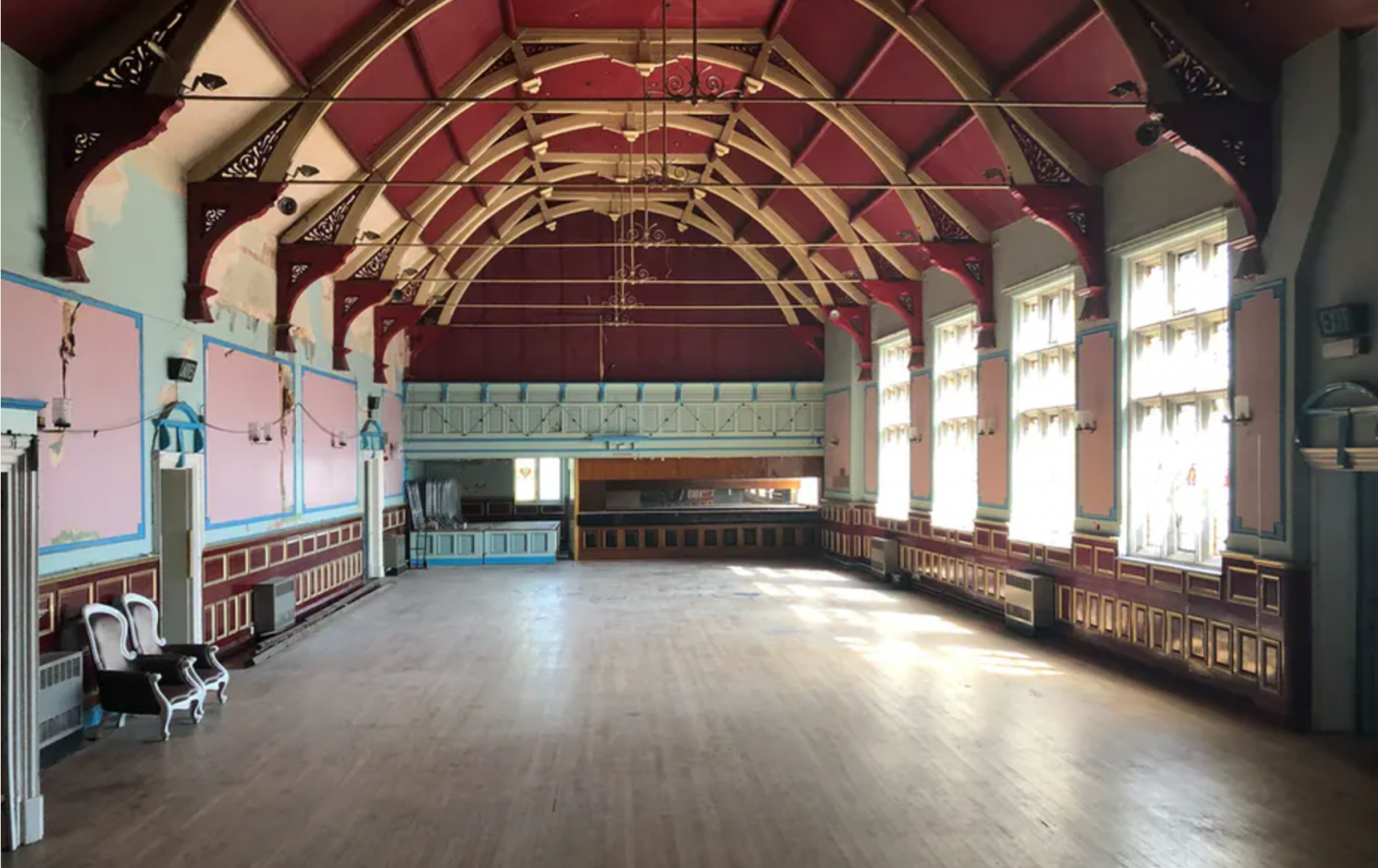 With these areas renovated, the building will become a multi-purpose venue, with space to host more creative and innovate projects and initiatives that outwork the three-point vision and impact the community in a positive way. Furthermore, it will create opportunity for generating income with external hire of rooms, which can then be fed back into the work of Saints.
This is a landmark achievement for Saints, after opening at the beginning of 2020 and adapting to serve the community in new ways throughout the coronavirus pandemic, and there is a great deal of excitement and anticipation for the future ahead. Though it has been a challenging year for many, the securing of this bid brings hope for Nuneaton, with projects that will breathe new life into the town.
Other projects in the town that will benefit from the successful bid include a plan to redevelop the library and the area around it, development of the museum and the George Eliot gardens, and bringing a restaurant run by Nuneaton college as a place for training to the town centre. You can read more about the bid and the plans for the town in an article from the Coventry Telegraph.
CEO of Together for Change, Jet Jones says;
"Saints works with ecumenical churches in Nuneaton to transform the community of Nuneaton with the love of Jesus. We at Together for Change are so thankful for the goodness of God, leading us and directing us during this time. We believe Saints is positioned for 'such a time as this'."