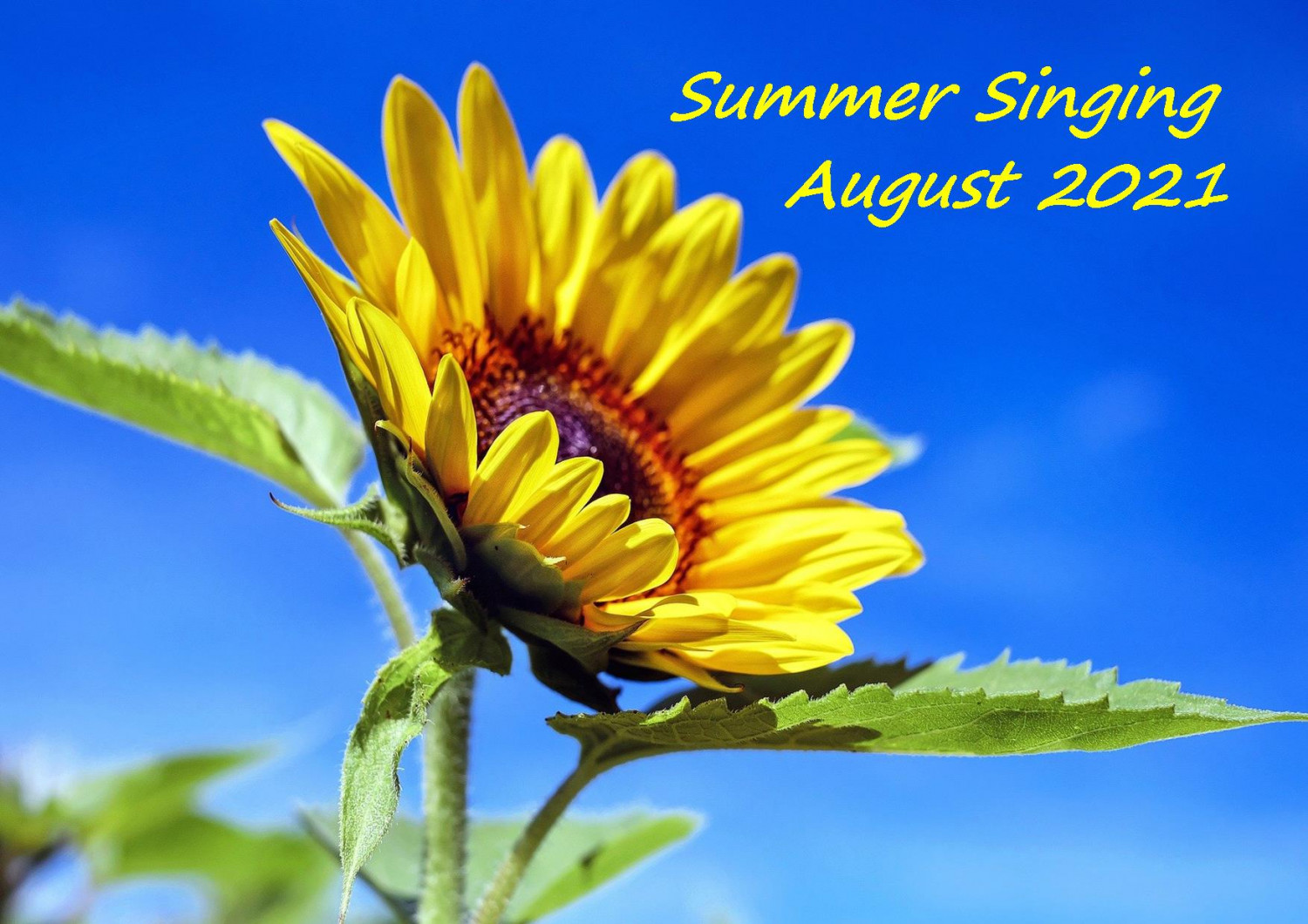 Summer Singing is the title of a series of worship services that the diocese will be streaming on each of the five Sunday mornings in August.
All the services will start at 10:00 am.
They will be led by a layperson, with a sermon provided by a member of the Bishop's staff team.
These worship services will be streamed on our Facebook page and YouTube channel.
The non-eucharistic services will reflect the various traditions and contexts across the diocese. Further details will be published on the Summer Singing 2021 - Resources page of this website.
Churches that want to engage with one or more of these services can do so in three different ways:
By simply pointing people to the diocesan service
By pointing people to the diocesan service and then hosting your own Zoom coffee afterwards
By incorporating the sermon provided into your own service (a downloadable link to the service will be sent to Clergy, Readers and Churchwardens the week before the service).
Sunday 1 August