The latest safeguarding news and information from the Diocese of Coventry.
June 2021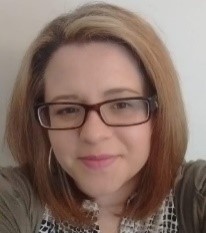 Hi Everyone. I am Casey Bridges the new Assistant Diocesan Safeguarding Advisor. I am really excited to be joining the Diocese in making our places of worship and activities safe and welcoming for all. I am a qualified Social Worker with 8 years' experience and an additional qualification in Advanced Mental Health Practice. I have worked across a range of services, including; children's social care, parenting with ill-mental health, community mental health and prison mental health. Outside of work I spend my time trying to renovate my new home and love going on picturesque country walks (that must always end with ice-cream).
I look forward to meeting you all in the future.
My contact details are casey.bridges@coventry.anglican.org
Sarah Price, Diocesan Safeguarding Adviser says:
"We are delighted to welcome Casey as part of the Diocesan Safeguarding Team. Please pray for her as she settles into her new role."
December 2020
Newsletter - December 2020