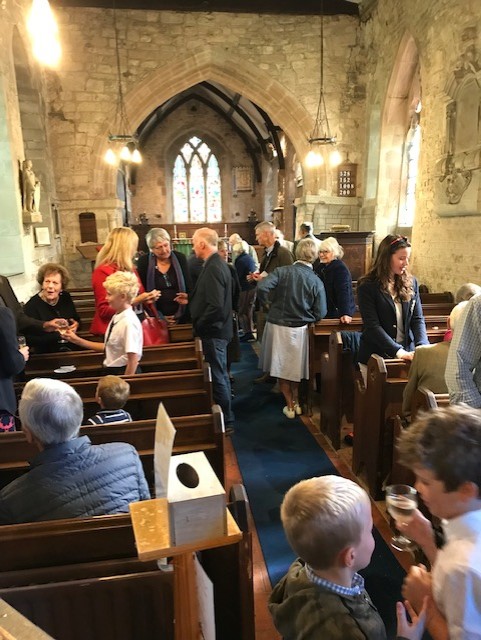 On the weekend of the 24th and 25th September, the Offchurch group of churches and their local communities gathered together at Offchurch Village Hall for a celebration of life. The weekend, entitled 'Celebrate Life!' featured many different activities, events and community groups and attracted people of all ages.
The Offchurch group is made up of five different villages; Offchurch, Wappenbury, Weston Hunningham and Eathorpe. Over the last few years there has been a desire to bring the separate church families together, to be stronger as a single entity with a variety of skills to reach into the local communities.
During a holiday to the Yorkshire Dales, vicar to the Offchurch group, the Revd Hugh Priestner, received a picture from God of a ropewalk, where a rope was being made, drawing in the strands to be twisted together to make a strong rope. The picture of the strong cable being created by the joining of many strands made a lot of sense in relation to the desire to see the Offchurch group come together.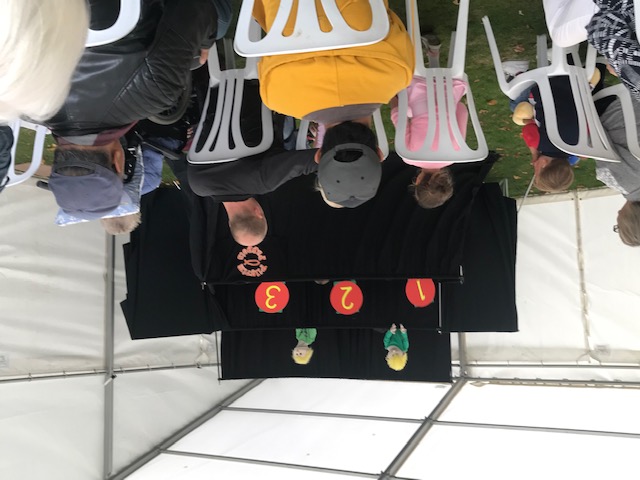 Bishop Christopher was due to visit Offchurch on the 25th September and Hugh said, "the prospect of our Diocesan Bishop coming among us provided the lynch-pin to make a whole weekend of drawing people together and having fun". The village hall was booked for the whole weekend and plans were put in place to gather together local groups and talented individuals. "Unlikely partnerships" was the phrase ringing in Hugh's ears and this led to a presentation called, "The Vicar, the Athiest and the Prophet". Other events that happened through the weekend included, pilgrim puppets; a pet show; a ballet presentation; face painting; a community art project; handbell ringing, and a bring and share lunch.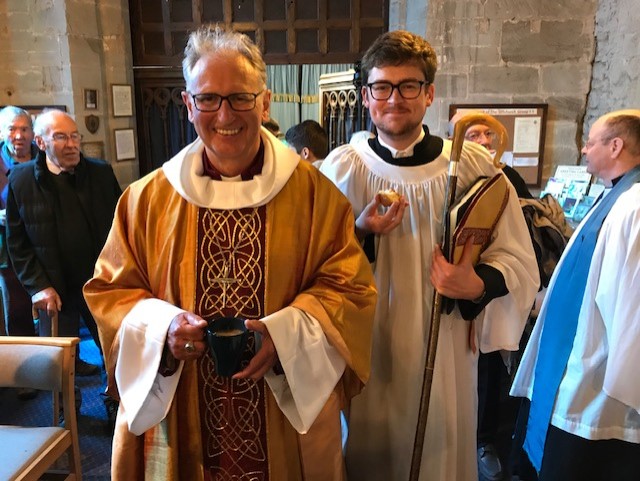 Hugh says:
"I am convinced that Jesus came among us to lead us into fuller living. "I have come that they may have life, and have it to the full" John 10.10. I am also convinced that there is a timing in creating an event like this. I would not have had the connections or the local acceptance three years ago. Celebrate Life was founded upon knowing and being known."
On Sunday 25th, Bishop Christopher joined for Sunday worship and dedicated a new church kitchen which will allow the Offchurch group to further reach out to the community. Guests who attended the 'Celebrate Life' weekend had a great time, with many surprised that the whole event was a free gift!