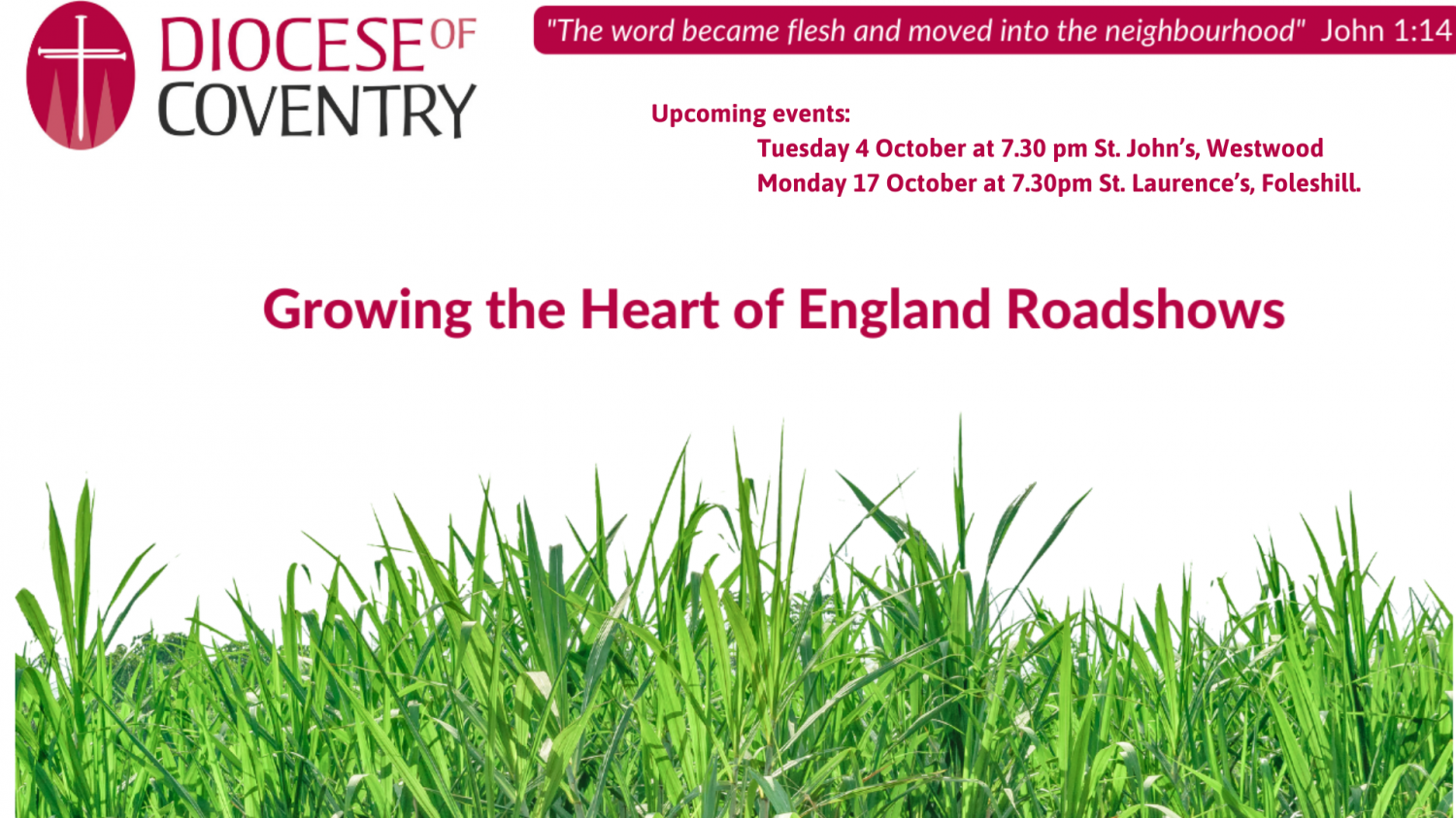 Archdeacon Barry invites the diocesan family to attend one of the Growing the Heart of England roadshows.
We'll be responding to Bishop Christopher's invitation to explore life in all its fullness, including restoring health, renewing relationships and generating new growth.
So, come prepared to share your best ideas, to dream dreams about what God has in store for us and to meet and have fellowship with brothers & sisters locally. You are welcome to join any roadshow, but you may wish to choose one in your locality. Events are to be held on:
Tuesday 24 May at 7.30 pm Leamington St. Paul's
Tuesday 14 June at 7.30 pm St. Edmund's, Shipston
Monday 11 July at 7.30 pm St. Nicholas, Alcester
Tuesday 6 September at 7.30 pm St. Andrew's, Rugby
Wednesday 14 September at 7.30 pm Bedworth All Saints
Tuesday 4 October at 7.30 pm St. John's, Westwood
Monday 17 October at 7.30pm St. Laurence's, Foleshill.

Please let us know which event you plan to attend by completing the Typeform link below. (Please note that if you have already booked into a Roadshow from our earlier email there is no need to respond again).
We're looking forward to reconnecting with you after so long apart,
Best regards,
Barry
Ven Barry Dugmore Archdeacon Missioner
The Collective