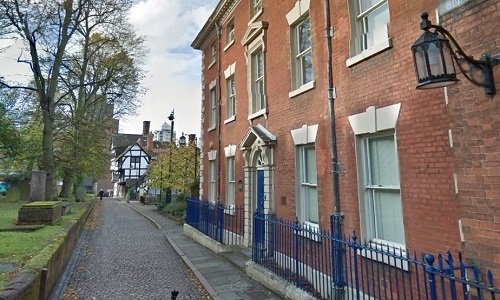 Bishop Christopher announced in November that Ruth Marlow is retiring as Diocesan Secretary at the end of January. The recruitment process for a new Diocesan Secretary has already begun, and the post will soon be advertised. Cover arrangements have also been put in place for the duration of the vacancy.
Bishop Christopher and Simon Danks - Chair of the Diocesan Board of Finance (DBF) - have agreed that the Diocesan Secretary's responsibilities will be temporarily covered by:
Julie Bellamy - Director of Finance
Stephen Davenport - Director of Operations
Graeme Pringle - Director of Communications
They will be supported in this work by Helen Groocock, Executive Support Officer.
Julie Bellamy
Julie is currently the Deputy Company Secretary and already has the authority to sign contract documentation. She can therefore cover this aspect of the vacancy without any changes to her responsibilities.
As Director of Finance, Julie reports directly to the Chair of the DBF and to the Diocesan Finance Group in respect to financial matters. She will pick up additional governance responsibilities – Senior Administrator Secretary to Bishop's Council, Diocesan Synod and the Glebe Committee.
Stephen Davenport
In addition to his role of Director of Operations, Stephen will pick up delegation from Bishop's Council for all HR matters and management of DBF staff – including responsibilities to ensure that the DBF complies with all HR legislation and Clergy Terms of Service regulations.
Stephen will also pick up the oversight of the Property team, and will have legal responsibilities for vacant houses. He will fulfil the duties of the Diocesan Electoral Registration Officer, and provide oversight and line management to the Executive Support Officer.
Graeme Pringle
In addition to his role of Director of Communications, Graeme will pick up responsibilities as Safeguarding Lead Officer for the Diocese - accountable to the Diocesan Bishop - including line management of the Diocesan Safeguarding Adviser. He currently attends all safeguarding Core Group meetings, and will join the Diocesan Operations Safeguarding Team.
Helen Groocock
If you are not sure who to contact, please email diocesan.secretary@coventry.anglican.org
Helen will monitor this email account, and will either deal with your email herself, or else forward it to Julie, Stephen or Graeme.
All other contacts remain unchanged...
https://www.coventry.anglican.org/the-diocesan-office.php